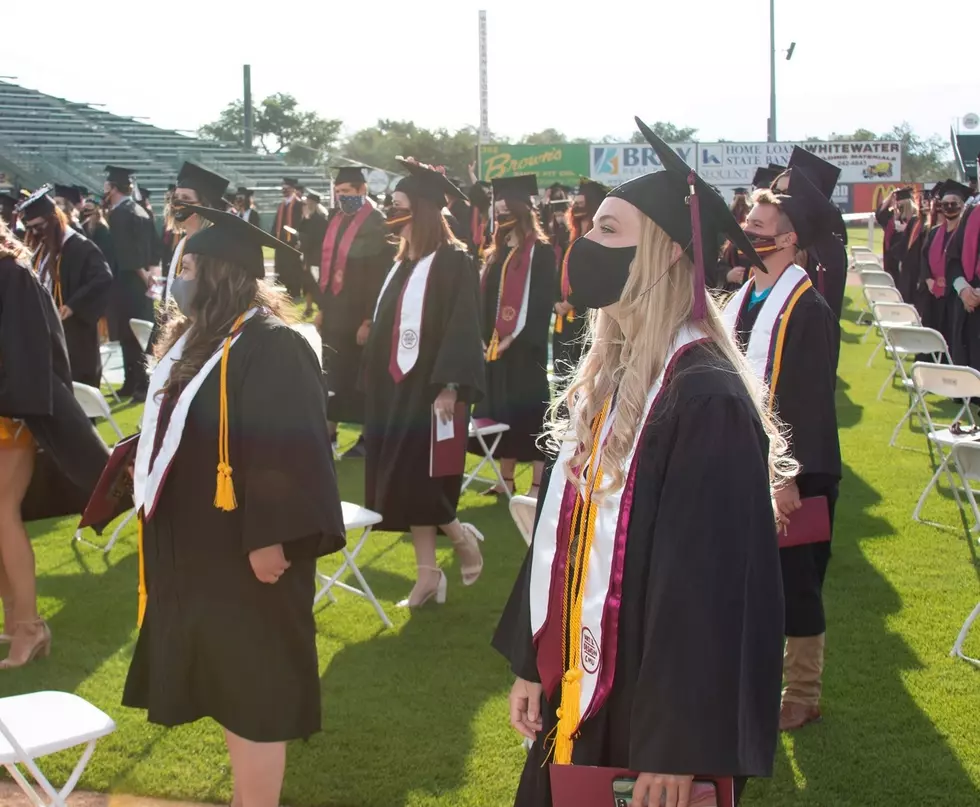 Colorado Mesa University Hosting In-Person Graduation Ceremonies
Colorado Mesa University
Colorado Mesa University is hosting two in-person graduation ceremonies. Here's what you need to know about the graduation ceremonies at Colorado Mesa University.
Colorado Mesa University has announced information about their December 2020 commencement ceremonies. According to CMU, there will be two graduation ceremonies on Friday, December 11.
Enter your number to get our free mobile app
Colorado Mesa University's graduation ceremonies will be at Stocker Stadium on December 11 at 11 a.m. and 2 p.m. All December 2020 graduates will each receive two tickets for their loved ones, which will be distributed electronically according to CMU.
All graduates and guests will be required to wear facemasks and are required to get tested for COVID-19. According to CMU, everyone attending the 2020 graduation ceremonies has to be tested for COVID-19 no more than 96 hours prior to the ceremony.
Colorado Mesa University: 11 a.m. Graduation Ceremony
Graduates arrive by 10:30 a.m.
Art & Design
Biology
Engineering, Computer Science, Construction Management and CU Engineering
Kinesiology
Languages, Literature and Mass Communication
Liberal Arts - University and General Studies
Math and Statistics
Music
Physical and Environmental Sciences
Social and Behavioral Sciences
Teacher Education
Theatre Arts
Colorado Mesa University: 2 p.m. Graduation Ceremony
Graduates arrive by 1:30 p.m.
Business
Health Sciences
Western Colorado Community College
UP NEXT: Light Up Grand Junction 2020