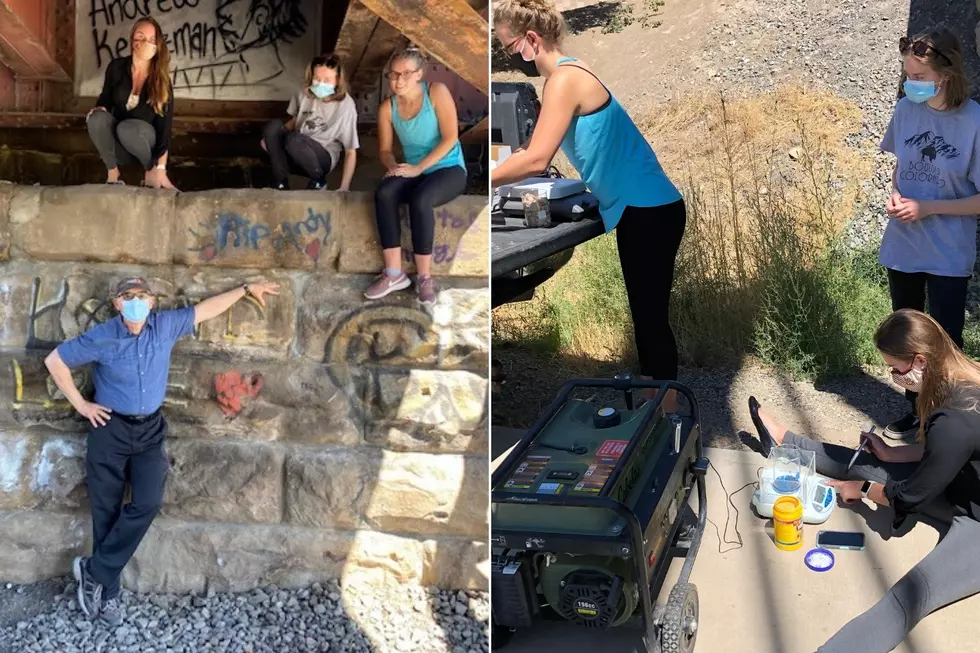 24 Patents: CMU's Andrew Wolff Files Patent For Graffiti Remover
Andrew Wolff
Andrew Wolff teaches general chemistry and intro to chemistry at Colorado Mesa University in Grand Junction. He told us that he's not a traditional professor and has spent 30 years in the industrial industry.
Dr. Wolff was working with a company to stop coal dust from escaping the railcars when he came up with his most recent (and 24th) patent, which is a substance that can remove graffiti.
Enter your number to get our free mobile app
He came up with a way to prevent the dust from escaping the rail cars by going old school and using a corn starch mixture. While they were spraying the substance, there was some overspray and Dr. Wolff noticed the paste was removing the paint from the railcars. Although he didn't move forward with testing or with a patent then, he held onto the idea.
Andrew Wolff started working at Colorado Mesa University in the fall of 2017. Soon after he starting working there, someone graffitied the Colorado National Monument and it got him thinking of how he could remove it. He tested out his corn starch mixture on some painted sandstone and found out that it worked.
He recruited some very talented undergraduates in the spring of 2018 and within four months they found the perfect mixture that would work to remove graffiti and applied for a patent.
Dr. Wolff says that his patent is pending and that he applied for it in mid-April. He says that it will take at least 1-2 years to receive their patent, which will be to CMU. Here are just a few other patents that Andrew Wolff has been a part of, the most recent one is his 24th:
Compositions of automotive finishes - Co-inventor of 8 patients to PPG Industries
Multiple patents on different additives to help control dust
Cobalt patents
He has also worked for NASA, Cleveland State University, the California Space Indsitutude, PPG Industries, Turtle Wax, and more.
The city of Grand Junction is now working with Dr. Wolff and his students to help remove graffiti around Grand Junction. They're currently working on removing graffiti from the Fifth Street Bridge.
Colorado is Home to the Tallest Sand Dune in the U.S.