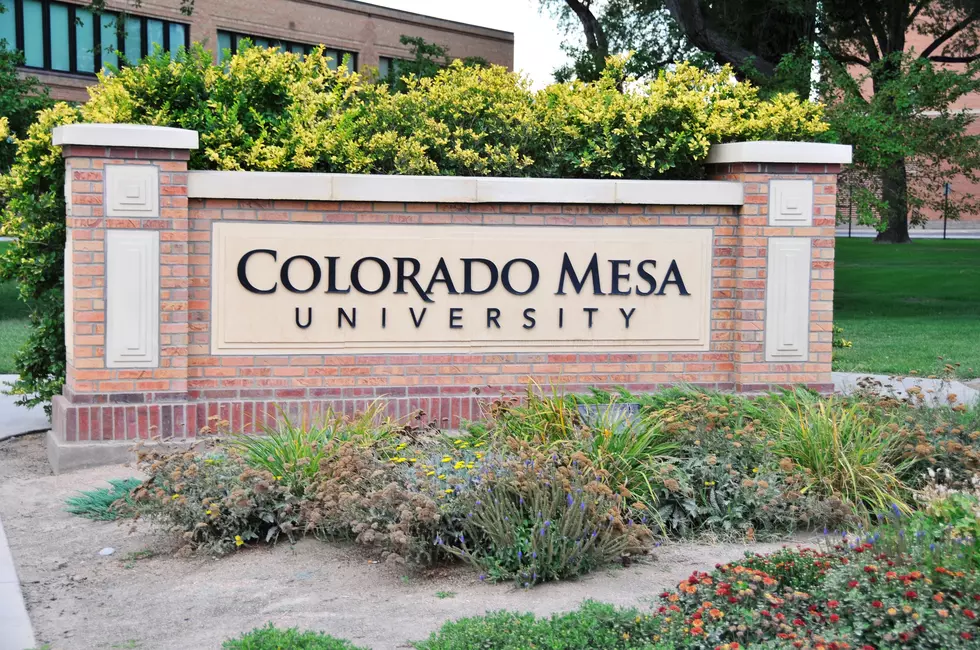 Colorado Mesa University Gives Thanksgiving Break Update
Townsquare Media
Here's an update from Colorado Mesa University regarding residence life during Thanksgiving break. CMU is encouraging all students to leave campus during the break.
Colorado Mesa University gave an update regarding Thanksgiving break today. CMU started off the update by thanking all CMU students for their 'conscious and respectful behaviors' and for helping them remain open for face to face classes.
Enter your number to get our free mobile app
Thanksgiving break is quickly approaching and this year it'll be different for CMU students, just like most things this year. Colorado Mesa University is strongly encouraging all students to leave campus for Thanksgiving break, which begins November 21st.
According to CMU, based on recommendations of local health officials,  students will not return for in-person classes and will finish the semester remotely. Face-to-face classes will resume in the spring semester.
Meal plans will end November 24 and resume on January 18, while MAVcard access will shut off November 25. CMU students are able to stay on campus from November 24 - January 18 but must do the following, according to CMU:
Apply/request to stay in the residence halls by November 2
Have a specific reason like work, housing insecurity, graduation, or required athletic practices
Approved applicants must:

Sign up for a move in time
Have their MAVcard reencoded at move-in time
Quarantine for 48 hours and remain in quarantine until a negative COVID-19 test is shown
Complete the Scout check daily
The first day of class from the spring 2020 semester is January 25. Colorado Mesa University will return to conducting in-person classes starting then.
UP NEXT: Colorado Dog Hikes His Second 14er + The Pictures Are Amazing