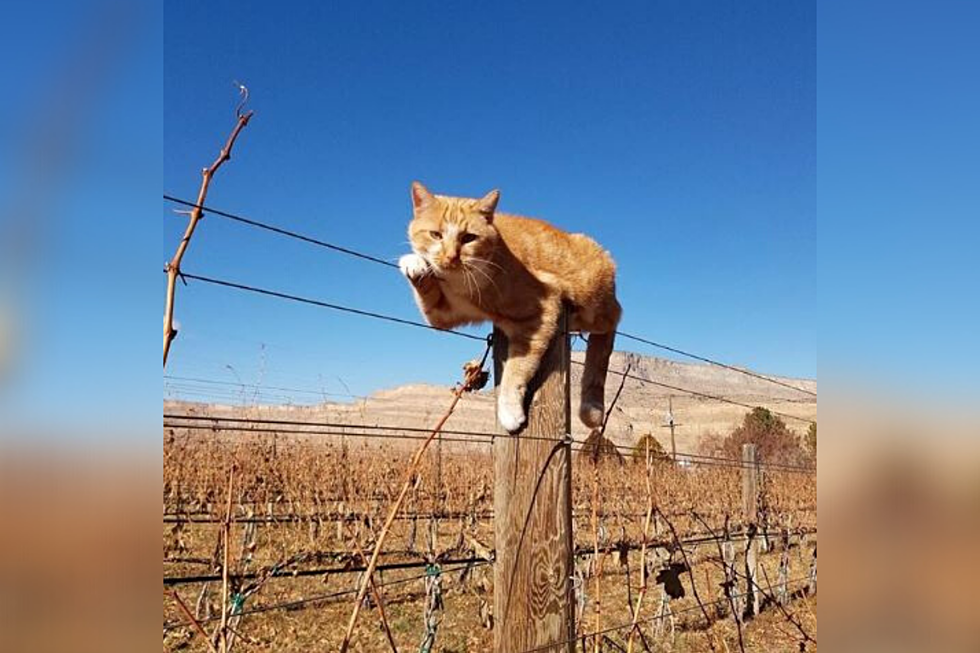 Vineyard Cat in Palisade Spends His Days Lounging on Vines
Bookcliff Vineyards Instagram
A vineyard cat in Palisade spends his days lounging on grapevines, giving tours of the vineyards and keeping an eye on guests and his person who's name is Kris.
Meet Vinny, the vineyard cat at Bookcliff Vineyards. I just learned about Vinny recently and I knew I had to sure this cuteness with you. Vinny has been hanging around Bookcliff Vineyards for about three years now.
Enter your number to get our free mobile app
Vinny, who's a feral cat, came to one of the employees at Bookcliff Vineyards and pretty much appointed them as his person. (Which is an honor.) He came to Kris three years ago and hasn't left her side since. It looks like the feeling is mutual because Kris lovingly cares for Vinny the vineyard cat, according to an Instagram post by Bookcliff Vineyards.
Vinny spends his days lounging on the grapevines (as pictured here) and touring and monitoring the vineyards. Vinny the vineyard cat also keeps an eye on the guests at the vineyards, while keeping his distance. Bookcliff Vineyards calls him the original social distancer.
I wonder what Vinny's last name is, my guess is Cabernet or Malbec. I hope that I'll get the chance to see and meet this adorable local celebrity sometime soon. 10/10 would take a tour of Bookcliff Vineyards from Vinny the vineyard cat.
Goosebumps and other bodily reactions, explained