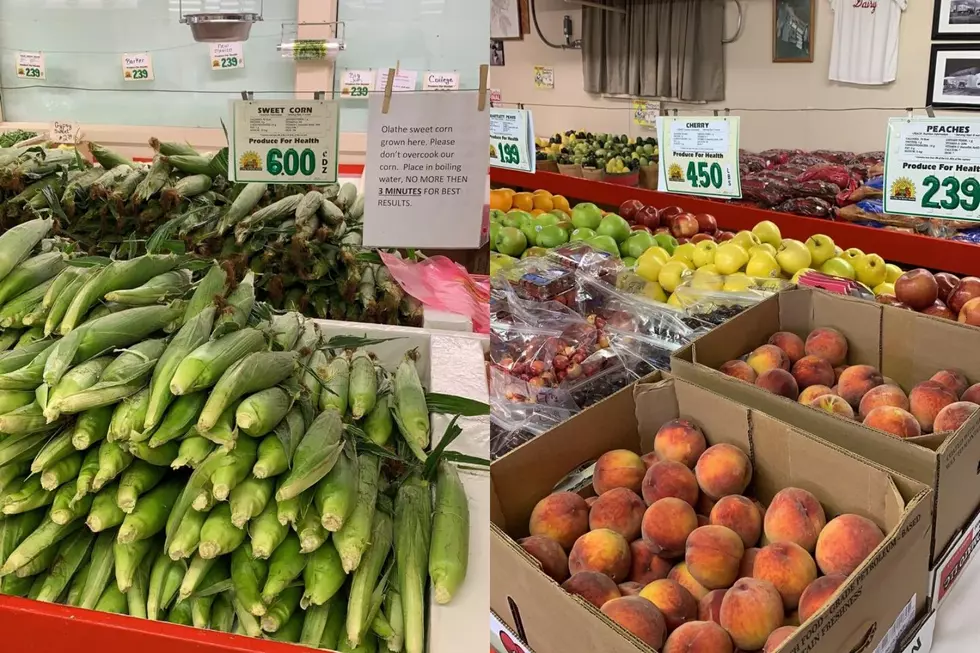 Palisade Peaches and Olathe Sweet Corn Now For Sale
Photo courtesy of Okagawa Farms
We all have been stressed out as we get through the struggles that 2020 has thrown our way so far. But things are getting better, the reason I say that is because we now have Palisade Peaches and Olathe Sweet Corn available for purchase.
This is extremely good news as Palisade farmers got hit with a hard freeze in April that took out a large portion of their crops but some survived. Then we got the tough news that because of COVID-19 the Olathe Sweet Corn Festival was canceled. Which was devastating since Neal McCoy was set to perform this year.
But just like everything in life you need to focus on the positive things, not the negative things, and as you see posted from Okagawa Farms located at 2889 C road in Grand Junction there are both Palisade Peaches and Olathe Sweet Corn now available.
I love the sign next to the Olathe Sweet Corn for sale that says "Please Don't Overcook Our Corn. Place in boiling water for no more than 3 minutes for best results." These farmers put a lot of work into their farms and creating great products for their customers and their community.
Remember with the difficulties that we have all had to endure this year if you notice some produce at a little higher price this year don't be shocked. And please make sure you're supporting our local farmers. Products like the Sweet Corn and Peaches are a wonderful example of what makes Western Colorado so great. We are fortunate to have these so close to home.
Enter your number to get our free mobile app
Downtown Grand Junction Businesses of Yesterday