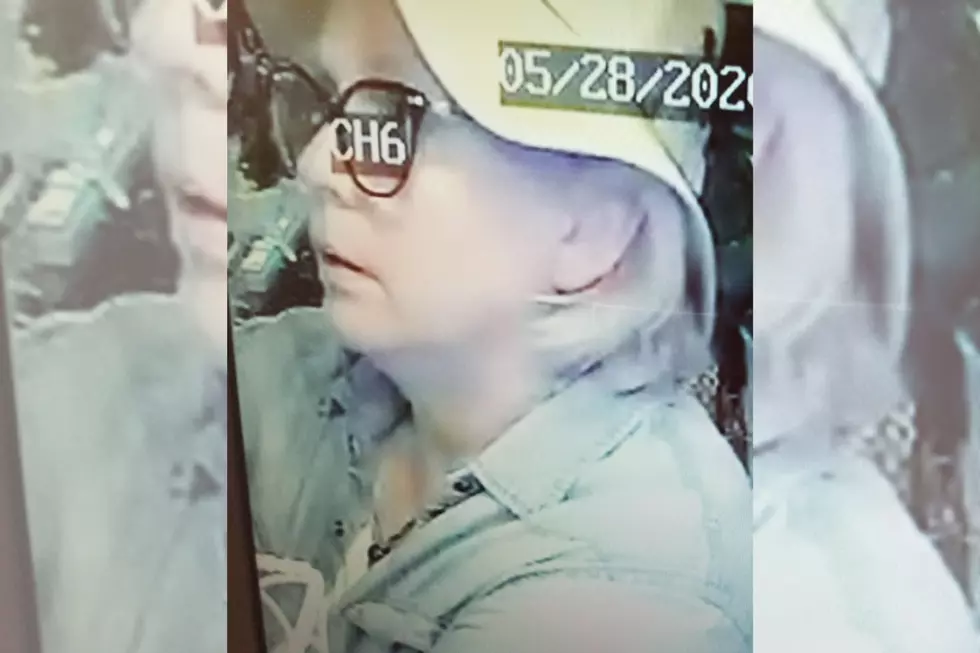 Do You Recognize This Theft Suspect People are Calling 'Karen'?
Photo courtesy of Crime Stoppers of Mesa County
Yes, you read that headline correctly, Karen has done it again. I couldn't help but laugh when I saw what the Crime Stoppers of Mesa County posted this week as their "Crime of the Week".
The picture that you see above of the suspected thief was taken as she was in the middle of her crime spree throughout the week of May 23rd through May 28th. The surveillance camera caught the suspect stealing antique jars, Levi jackets, quilt squares, and many other collectible items from multiple specialty stores on Main Street in Grand Junction. The total of all items stolen is over $500 worth of merchandise.
Here is what we know about the suspect, she is a white female, with a medium build, somewhere around the age of 50 years old, wearing short blonde or grey hair and dark prescription glasses.
You can get more information regarding this case from law enforcement by clicking here.
While we all might think it's a little funny that we have a 50-year-old woman going around town stealing quilting squares, it's not funny to those business owners. We all know that local business owners have had to jump through hoops due to COVID-19, but to open their doors again and have thieves steal from them is not acceptable.
Please, if you know anything about 'Karen' stealing items from downtown Grand Junction businesses contact Crime Stoppers at 241-7868 or you can email information to info@241stop.com. The last thing we need in our community right now is more thieves hitting our locally owned small businesses.
Enter your number to get our free mobile app
Grand Junction's Worst Reviews on TripAdvisor