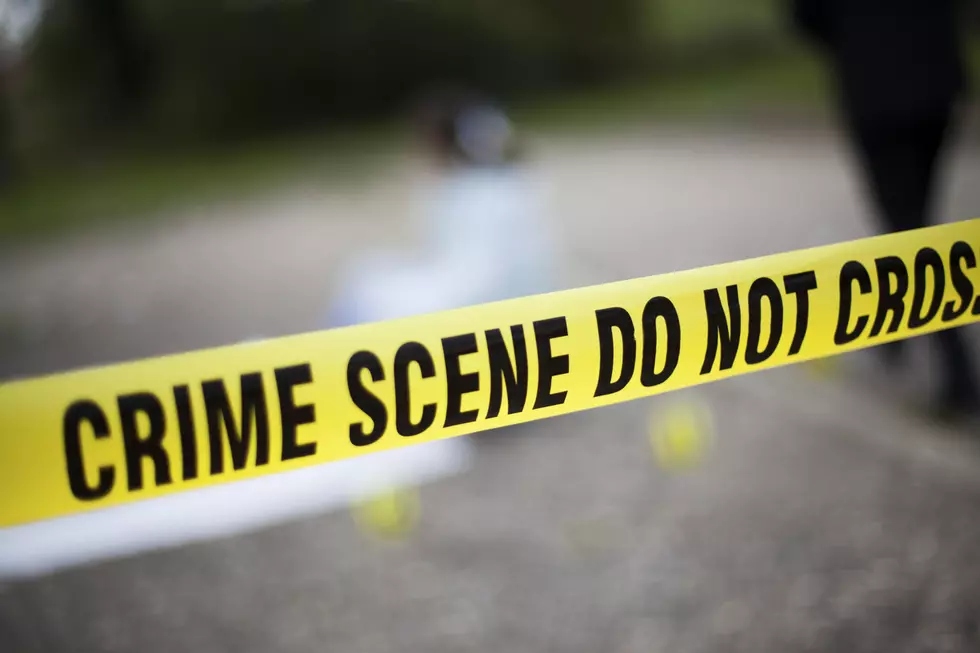 Big Crime Problem In Grand Junction, Violent Crime Up 36%
ThinkStock
It's a startling revelation from Grand Junction's chief of police, yet, it is not surprising to anyone who has followed the news over the past year.
In a straight-forward message to the community, Grand Junction Police Chief Doug Shoemaker pulled no punches about the current crime problem in the city and the challenges being faced by local law enforcement.
How Bad Is It?
Shoemaker says in 2020, violent crime in Grand Junction was up by 36% over the previous year. These are crimes like serious assaults, robberies, rape, and homicide, and the disturbing trend appears to be continuing in 2021. Over the course of four days in February, three shooting incidents were investigated in the community.
In 2020, the SWAT team was called out to critical incidents more than 20 times with each respondent averaging five hours of time per call. Over the past six months, Shoemaker says his officers have worked more than 3700 hours of overtime and in all of 2020, their investigations averaged 149 hours of overtime monthly.
Also in 2020, 144 firearms were reported missing in Grand Junction, which represents a 40% increase over the previous year. Calls to the police department involving shots fired were up 27%.
Assaults on Police Officers On the Rise
Another disturbing trend addressed by the Grand Junction police chief is an increase in assaults on police officers. Shoemaker says over the past 10 years there has been an average of 18 assaults on officers each year. In 2020, that number was a whopping 89 assaults, reflecting an increase of 395%.
It's Getting Tough To Get Offenders Off the Street
Shoemaker says jail standards have changed which has made it more difficult to get dangerous offenders off the streets. He says it is common for officers to contact individuals with active warrants for their arrest, but oftentimes those offenders are turned away at the jail and released. Shoemaker offered a couple of examples:
In April, officers contacted a suspect for trespassing.  The suspect fought with officers, ultimately resulting in the suspect being tased.  The suspect was arrested for numerous charges, including obstructing, resisting arrest, and possession of drugs.  Under the current standards, the jail advised they would not accept custody, and the suspect was released.

For several months last year, officers deployed significant resources to investigate a suspect of multiple burglaries.  After developing probable cause for arrest, detectives were advised that under the current standards, the jail would not accept custody of the suspect.  Detectives continued to investigate in an effort to build a case for custody arrest and were able to show that the suspect continued to commit additional burglaries before a warrant was issued and the suspect was arrested.
Shoemaker also cited the introduction of Senate Bill 21-62, which he says will seriously impact an officer's ability to even make an arrest for certain crimes.
There Is Hope
While the picture he paints is dark, Shoemaker offers hope, saying the commitment of the Grand Junction Police Department has not wavered as they continue to recruit "exceptional candidates" and have "doubled down on retention efforts." He calls on the members of the community to pay attention to what's happening around them, ask questions, seek accurate information, and support local law enforcement personnel.
Shoemaker closed his message by saying they "appreciate the wonderful citizens in this community; the good exponentially outweighs the bad."
Clearly, it takes everyone in the community to work together to keep crime in check. It takes involved and interested citizens, and cooperation from all law enforcement agencies to work together for a common cause. It also requires legislative support that will enable local law enforcement to efficiently and effectively do their jobs. Personally, I am grateful for the men and women of law enforcement who are committed to keeping us all safe and making the Grand Valley a great place to live. Let's give them all the support we can.
The 100 Best Places to Live in the Midwest
Best Places to Live in Colorado Based on Cost of LIving