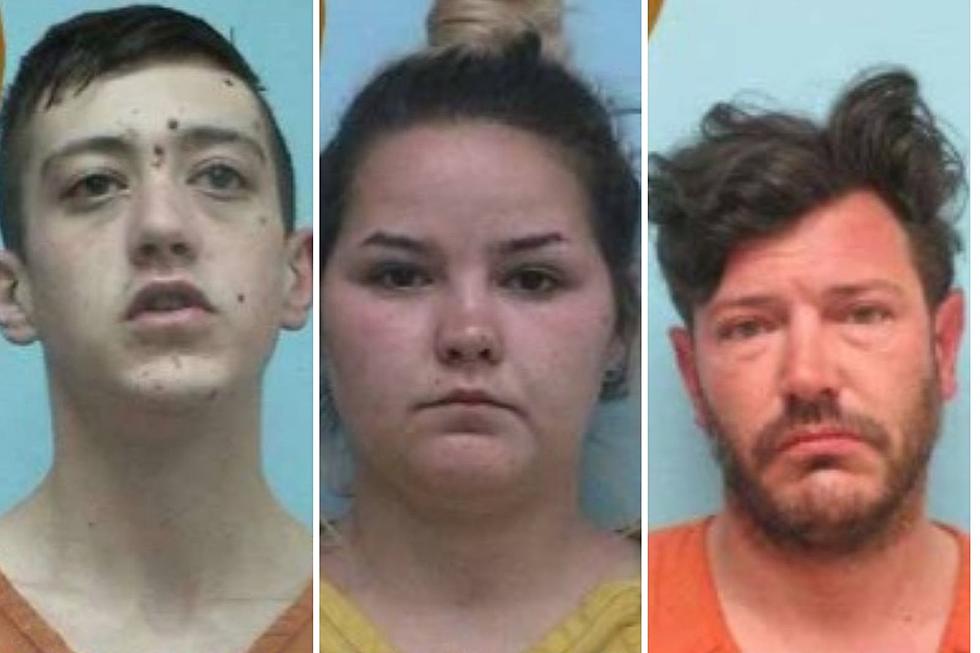 Montrose Most Wanted: Identity Theft, Drugs, Forgery
Montrose County Sheriff's Office via Facebook
It's time for the weekly look at the most wanted individuals in Montrose.
Each week, the Montrose County Sheriff's Office posts information about individuals who are wanted on various charges. Quite often, these people have failed to show up for their court appearance on various charges. It is hoped the general public can help locate these people so they can face the charges against them.
Identity Theft, Forgery, and Theft
First up this week is a young man named Hunter Christian Sallee. He's 19-years old, stands 5'9", and weighs 165 lbs. He's wanted on charges of identity theft, forgery, and theft.
Unauthorized Use of a Financial Transaction Device
Next up is 30-year-old Codi Renee Bowers. She stands 5'2" and weighs 136 lbs. She's wanted for Failure to Appear - Identity Theft and Unauthorized Use of a Financial Transaction Device.
Drugs, Weapons, Contraband
Finally, we have 42-year-old Albert Henry Bellgardt. He's 6'0" and weighs 180 lbs. He's wanted on a variety of charges including Failure to Appear for Possession of a Controlled Substance, Prohibited Use of a Weapon, DUI, and Introduction of Contraband.
Do You Know These People or Have You Seen Them?
The Montrose County Sheriff's Office wants your help in locating these individuals. If you recognize them or have seen them, contact MCSO at 970-242-4010. You can also provide information anonymously through Crime Stoppers at 970-249-8500. Tips can be submitted on the P3Tips.com website or the P3 Tips mobile app.
That's it for this week's edition of Montrose Most Wanted.
How Many in America: From Guns to Ghost Towns
Can you take a guess as to how many public schools are in the U.S.? Do you have any clue as to how many billionaires might be residing there? Read on to find out—and learn a thing or two about each of these selection's cultural significance and legacy along the way.