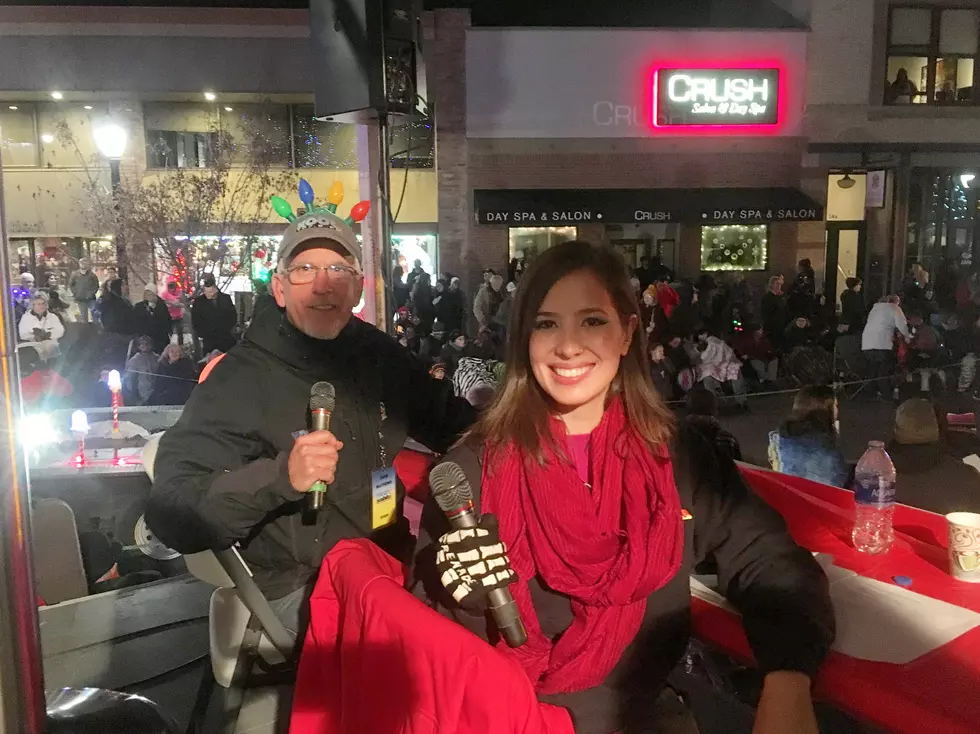 The Best Parts of the 37th Annual Parade of Lights
Townsquare Media
It was a perfect Saturday evening in Grand Junction and as the sun was setting, the floats were lining up. After ee did a mic check, got our water and hot chocolate and Zane Mathews from KOOL 107.9 and I was ready to emcee the Parade of Lights.
Enter your number to get our free mobile app
I've been in the Parade of Lights before, but instead of me walking or driving the Mix mobile, this time I got to emcee it. Here are the best parts of the 37th annual Parade of Lights this past Saturday.
1

Being an emcee at the Parade of Lights means you get to sit on stage and get treated to hot chocolate and a couple of heaters. The view is the absolute best and emceeing is fun too. There's something special about introducing the best radio station on the Western Slope aka Mix 104.3 aka your own radio station.

2

As soon as you got downtown on Saturday, you could feel the Christmas spirit. Between the floats, all of the lights downtown, the kids dressing up and dancing and singing, this feeling was definitely one of my favorite parts. I went into the crowd while emceeing and asked a kid what they wanted for Christmas and later she came up to me and said 'thank you' and my heart melted.

3

Just like there are party favors, there are also parade favors. Even though we didn't expect anything, we were hooked up with hot chocolate, lots of food and candy. But my favorite parade favor was a 6-pack of mini Coca-Cola cans. Thankfully, they didn't throw the 6-pack.