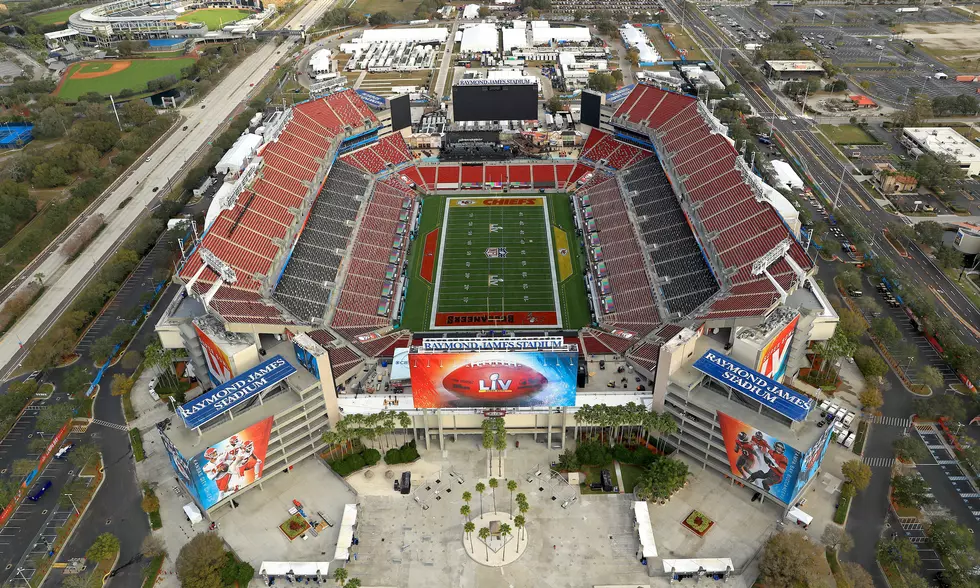 Super Bowl Sees Worst Ratings Since 1969
Getty Images
It seems like this year's Super Bowl came and went and not as many people were into it this year. Obviously, this could be for many reasons whether it's fans protesting the sport or that fans are finding other ways to watch the game other than traditional television. But according to Sports Media Watch, this latest Super Bowl (55) with Tom Brady leading the Tampa Bay Buccaneers to victory over the Kansas City Chiefs was the lowest-rated Super Bowl matchup since 1969.
The article details that this past Sunday for the Super Bowl game there were approximately 91.63 million people watching the game on CBS, earning a 38.2 rating. This also makes the game the least-watched Super Bowl since 2006.
This year didn't seem like a normal football year, and the viewership shows it. And let's be honest the game was a dud. We were expecting two high-powered offenses scoring lots of points and we didn't get that it was a lopsided victory where Tom Brady just picked apart the Kansas City defense. And Patrick Mahomes had no answer for the tough Buccaneers defense.
Beyond that, there were only a few really good commercials, the Super Bowl halftime show of The Weeknd was just okay, there was nothing very memorable about the game.
I will say, that Jasmine Sullivan and Eric Church did a fantastic job with the National Anthem before the game began. But I think looking back at the Super Bowl as a whole listening to the National Anthem was the highlight of the whole day.
Enter your number to get our free mobile app
KEEP READING: Here are 50 of the most famous sports goofs