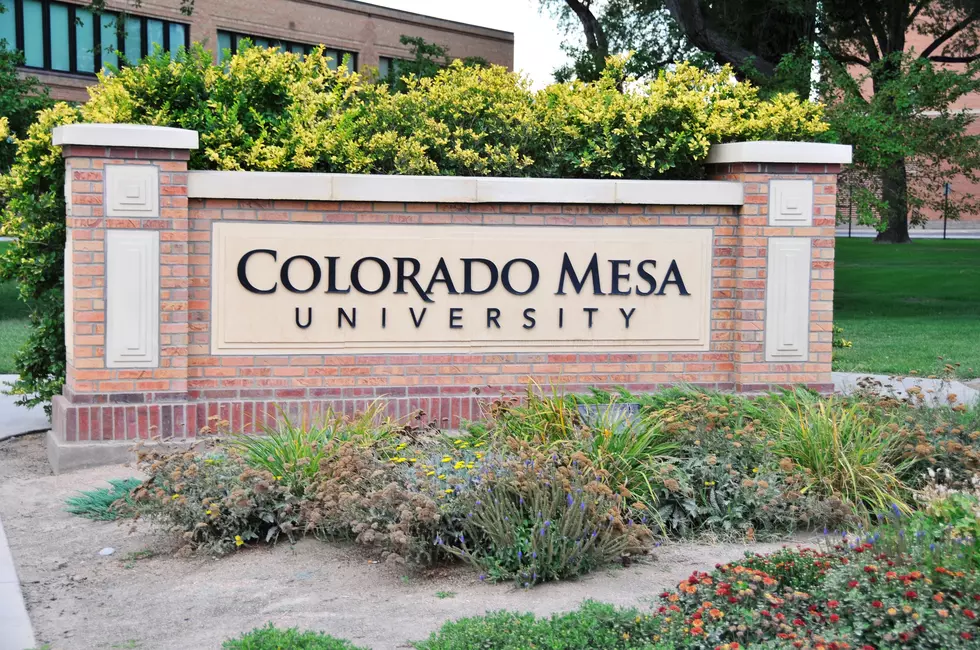 CMU Embarks On National Search for Next President
Townsquare Media
Enter your number to get our free mobile app
The Colorado Mesa University Board of Trustees has embarked on a national search for the next president.
President Tim Foster recently announced his plans to retire from the university effective June 30, 2021. Recently, the search committee unveiled a presidential search site to serve as a central location for information and updates on the process.
According to the presidential search site, a nine-person committee has been established. The site states the committee "...represents  a cross-section of University stakeholders." Representatives include members of CMU faculty, staff, and students.
The presidential search site offers the following timeline:
February 1, 2021 - Advertising of position/invitation for applications and nominations begins
March 1, 2021 - Application deadline for full consideration
February 22–March 22, 2021 - Candidate screening by Search Committee
Week of March 29, 2021 - Meetings via Zoom between Search Committee and highest scoring candidates
Week of April 5, 2021 - Reference checking
TBA - Campus visits by finalists including sessions with various university stakeholder groups
TBA - Search Committee recommendation to Board of Trustees
Mid-May 2021 - Appointment announced
According to the email announcement issued February 9, the members of the committee encourage you to learn more about the search process. Statements from Trustee Ray Anilionis, chair of the CMU Board of Trustees and the Presidential Search Committee, are available on the presidential search site.
The presidential search site features links to a tremendous amount of information, including Search Committee Meetings and Minutes, Position Advertising, and past years' Regional Impact Studies.
This should prove to be a fascinating process. Please keep the search site link handy. Looking at past years, CMU has consistently drawn remarkable talent to its faculty. Given Western Colorado's high quality of life, it will be interesting to see the field of candidates this opportunity will draw.
22 of Grand Junction's Largest Employers