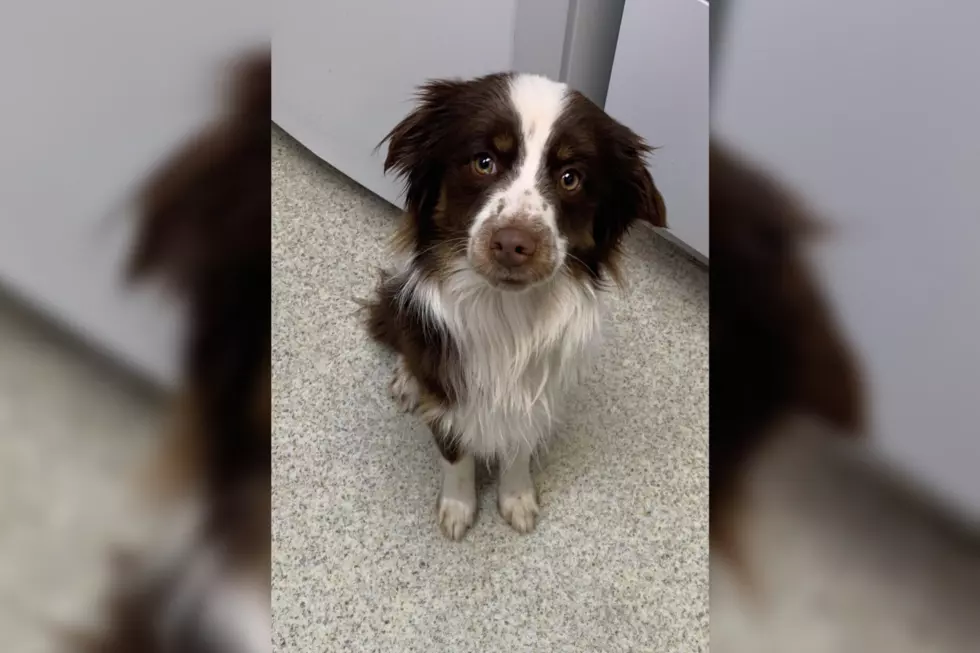 Stray Dog Found at Top of Rabbits Ear Pass Is Now Up For Adoption
Routt County Humane Society
An adorable stray dog was found at the top of Rabbits Ears Pass near Steamboat Springs last week. And since no one claimed him, the dog is now up for adoption.
Someone found a poor dog extremely emaciated and lost on Rabbits Ears Pass near Steamboat Springs about ten days ago, and the dog had no tags or microchip. They decided to take the male mini Australian Shepherd to a nearby humane society to help find its owner. The dog was taken to Routt County Humane Society and was named Nemo by the staff.
Enter your number to get our free mobile app
Routt County Humane Society put Nemo on a stray hold for a few days at their shelter, hoping that Nemo's owner would come and claim him. Well, no one showed up to claim Nemo and now his stray hold is over.
The Routt County Humane Society s happy to see that this good boy has sparked so much interest online and has had tons of people offer to adopt him. Now that Nemo has received a clean bill of health, he's officially up for adoption.
If you're interested in adopting the Rabbits Ear Pass pup aka Nemo, Routt County Humane Society is only accepting applications this Friday. The humane society is accepting applications:
According to Routt Humane Society, they will only be accepting applications in person because of the overwhelming interest in this adorable dog. Routt Humane Society will then review applications and make a decision on Saturday. We hope to see this sweet boy gain some weight and end up somewhere with lots of love, where he can live his best life.