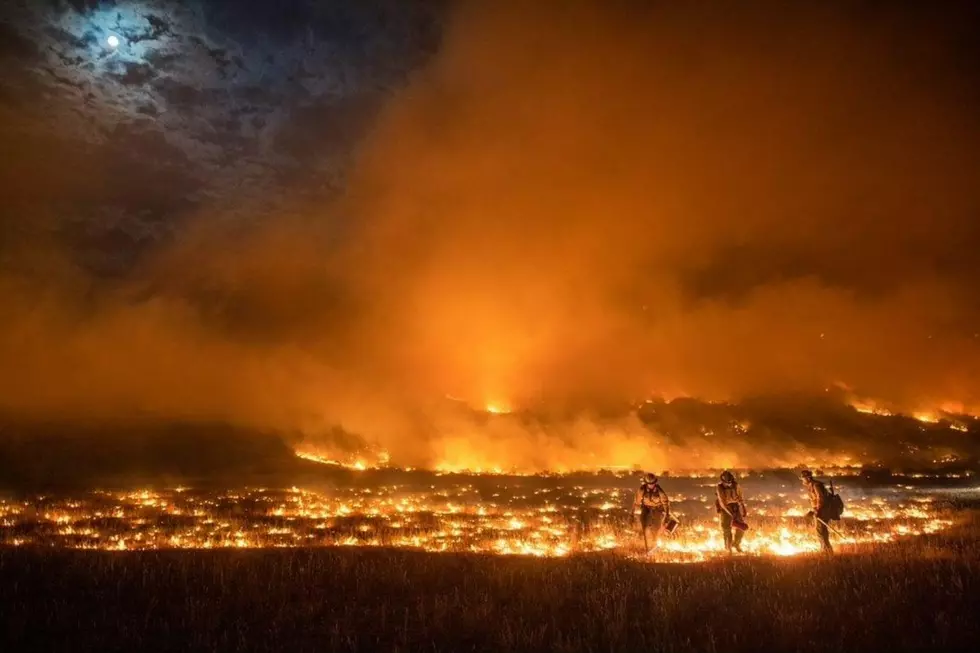 Pine Gulch Fire Approaching 60,000 Acres Burned
Photo courtesy of Pine Gulch Fire CO via Facebook
The massive fire that is burning 18 miles north of Grand Junction just keeps growing. The Pine Gulch Fire was first started on Friday, July 31 around 5:15 p.m. as a lightning strike hit and fire crews have been working hard since then to get this fire under control with limited success. The brave men and women have been fighting not only the fire but the horrible weather which is very dry and hot temperatures which makes it so much easier for the fire to spread.
As of last night, we got an update that the fire has now grown to 58,836 acres. Mostly growing in the northeast direction again, now reaching the Roan Creek drainage. The fire crews have been fighting to keep the fireline in the drainage with efforts being successful so far. The nightshift last night was working on suppression efforts in the drainage specifically, and working on other operations as needed.
Make sure you stay connected with the Pine Gulch Fire on Facebook as they have lots of great updates on that page, as well as an interactive map that is keeping residents in the know as the fire continues to grow.
Some good news was posted online yesterday by the firefighters and that was that they appreciate all of the donations that have been made by our community. At this time, they are fully stocked on food, water, sports drinks, snacks, and hygiene supplies. No monetary or supplies are needed. But if you want to show your support by posting a sign for our firefighters they love seeing that support.
Enter your number to get our free mobile app
All of the Pictures of the Pine Gulch Fire You Sent Us