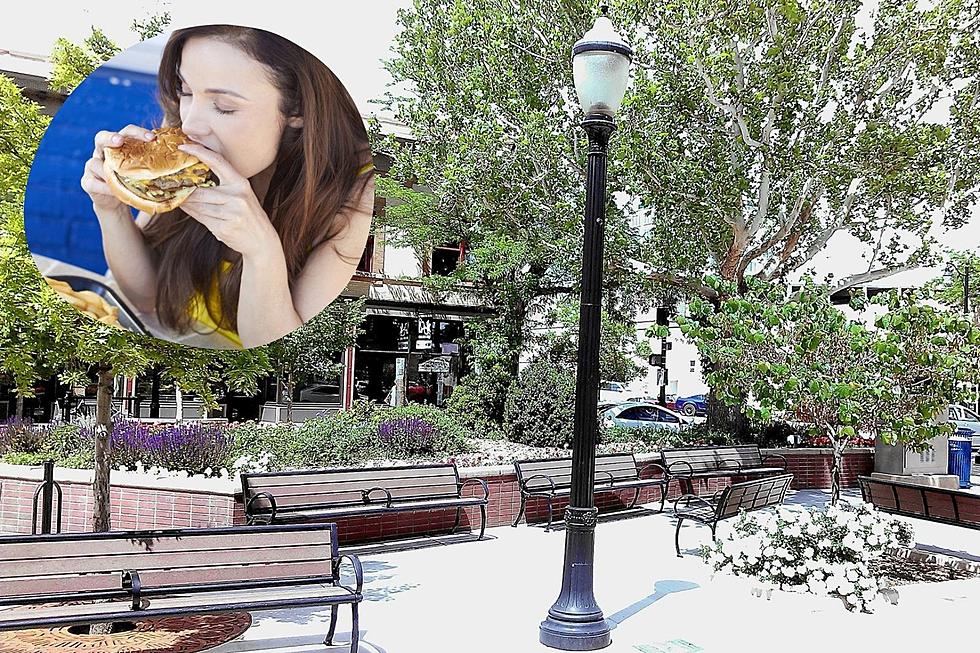 Grand Junction, Colorado Absolutely Needs These 10 Restaurants ASAP
TSM/Canva
There's so many new restaurants to discover in Grand Junction, Colorado, but the city would absolutely love some of these restaurants.
Texas to Colorado
Hey there! Texas transplant here. I'm loving each and every thing that I'm learning about Grand Junction, but this girl is feeling a little bit homesick and a lotta bit hungry.
In Texas, we like to say that everything is bigger and better, and that definitely includes the food. Don't worry, I left the big Texas ego behind! Although, being from such a large border state, there were plenty of options from a variety of cultures for eating out.
Here's a list of 10 restaurants that I know would certainly spice things up around here.
Bush's Chicken
"Chicken you say? We have plenty of chicken spots here, you'll make do."
No, absolutely not! Let me explain the beauty that is Bush's Chicken. Golden, crispy tenders with crinkle-cut fries, a roll softer than your pillow, and a large sweet tea.
Bush's is home to the sweetest tea your taste-buds will ever experience. If the tea ain't sweet, I don't want it. Side note: Don't dare disrespect a southerner by offering sugar or sweetener after the tea has been brewed. It is NOT the same.
Buca Di Beppo
This Italian restaurant was made for those who like - wait excuse me - LOVE Italian food.
The portions are enormous, and you could easily share any entree, but I assure you that after the first bite, you won't want to. Buca Di Beppo's serves their meals "family-style", which means a small will feed three people.
As I mentioned previously, you most likely won't be sharing, but I guarantee you will be eyeing the other plates on the table.
George's Restaurant and Bar
George's was founded in Central Texas, and is home of the "Big O." Big O' what? Big ol' glass of alcohol of course! Again, Texans don't do anything small, and especially not when it comes to drinking.
George's is also known for their amazing "crazy wings". A crazy wing is a slice of chicken breast filled with jack cheese and jalapeno, then wrapped in bacon. Feeling hungry yet?
Carino's Italian
I'm a firm believer that you can never have too many Italian restaurants. What makes Carino's Italian different? Two words: Peach Bellini.
It's absolutely shocking to go to an Italian restaurant and ask if they serve Bellini's only to be asked in return, "what's a Bellini?" A Bellini is a cocktail made with Prosecco and peach purée or nectar, and it's one of the delectable drinks you'll ever try. Plus Carino's places a real peach slice in your cup that soaks up some alcohol and is an amazing boozy treat.
I can't forget to mention freshly grated Parmesan over your large and filling plate of pasta too.
Cracker Barrel
Where do you even eat breakfast if there's not a Cracker Barrel? No hash brown casserole with melted butter, creamy cheese, and delicious shredded potatoes? Please someone get a Cracker Barrel here now!
Plus pancakes, waffles, and French toast served with your own personal warmed syrup in a cute little glass that you can take home. Every Cracker Barrel also features a home storefront with the cutest knickknacks, old fashioned candy and soda, and home necessities.
Whataburger
Imagine if you will, a burger so big that you HAVE TO use two hands. This is the beauty of Whataburger, which is home of the 5 inch bun.
Not only are the buns big, but your hamburger is completely customizable with thousands of different ways to mix it up. Even their ketchup is amazing, which truly shows you that Whataburger pays attention to even the smallest of details.
Joe's Crab Shack
I realize that Colorado is landlocked, but fresh seafood is a must. The best place to get the best seafood? Joe's Crab Shack of course. You'll be equipped with a bib, a lobster cracker, and plenty of napkins so you can dive in.
Poppa Rollos
Poppa Rollos is a pizza joint, but is not to be compared to Papa Johns. That would just be an insult.
Poppa Rollos has a distinct firecracker crust which compliments the massive amount of toppings that goes on each pizza. You will not see spaces of cheese because Poppa Rollos does not skimp on toppings like other places.
Most people actually use a fork and knife to eat their pizza, because each slice is so heavy! Dreams really do come true.
Church's Chicken
Yep! Another chicken place. I know that there's Popeyes and KFC in town, but Church's has the most delicious honey butter biscuits! Honestly I'm a fan of anything honey butter flavored.
Ninfa's Mexican Restaurant
A taste of home is vital, and my favorite Mexican restaurant has to be Ninfa's.
My classic go to has always been the fried chimichanga with ground beef, served with rice, beans, and a side of queso. Of course, like any good Mexican restaurant, Ninfa's serves margaritas. The difference between these and the others? You're limited to just 2 Ninafaritas because these drinks are that STRONG.
Finito
There you have it - 10 absolutely essential restaurants that need to come to Grand Junction pronto! Let me know of any good substitutes around the area that might help curb my cravings.
List: Grand Junction Restaurants You Need to Show Out-of-Towners
Here's a list of Grand Junction restaurants you need to take out-of-towners to. These Grand Junction restaurants are sure to impress your guests.
A List of Missed Long Gone Grand Junction Bars + Restaurants
Here's a list of long gone Grand Junction bars and restaurants that are missed. Grand Junction will never forget these bars and restaurants that are long gone.
5 Underrated Restaurants in Grand Junction
Here are five of the most underrated restaurants in Grand Junction.