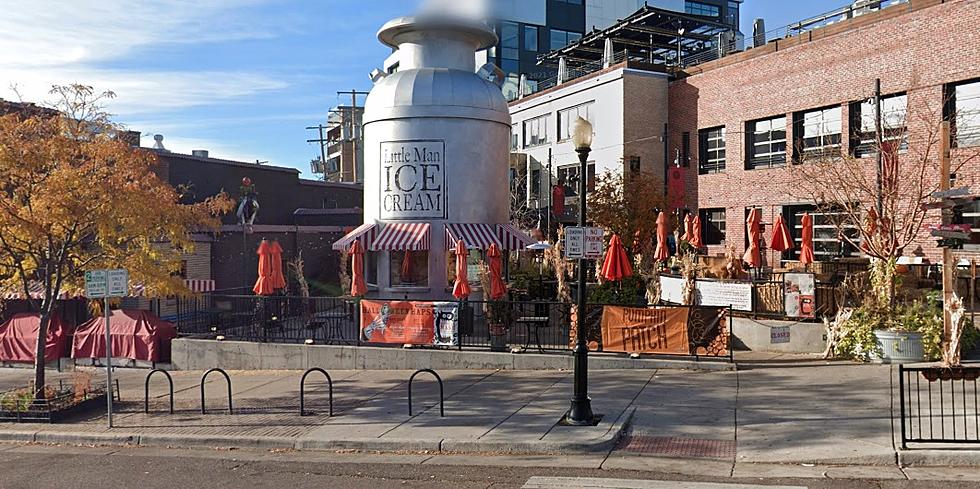 The Best Ice Cream in Denver is Served From A 28-Foot Tall Milk Can
Little Man Ice Cream via Google Maps
Visiting Denver, Colorado soon? You have to stop by and try this amazing ice cream served from a very unique shop.
Recently I had the opportunity to explore the Denver Highlands neighborhood, which offers some of the most amazing dining experiences and I stumbled upon a 28-foot tall milk can that serves the absolute best ice cream around!
Visiting the Denver Highlands Neighborhood
There are tons of places to explore here in Colorado and while visiting Denver, I journeyed over to the Highland neighborhood.
This neighborhood is pretty amazing and is conveniently located near downtown Denver. You'll find dozens of cool shops and restaurants all within walking distance.
The Highland neighborhood is also home to the Linger restaurant which previously was a mortuary known for housing Buffalo Bill's remains. I've yet to visit but believe me, it's on my list.
The Best Ice Cream in Denver, Colorado
Word on the street is that the best ice cream in Denver is at the Little Man Ice Cream shop which is actually a 28-foot tall milk can. Believe me, this place is not hard to miss.
My visit took place in winter, which by the way is the best time to eat ice cream, and I discovered a line of people waiting that went all the way down the street.
While some people may have quickly turned away, I took that as a positive sign that the hype matched the flavor.
The History of Little Man Ice Cream in Denver, Colorado
As it turns out the hype matches the taste! The ice cream was fantastic and I was super happy. Little Man Ice Cream opened its doors on July 4th, 2008, and has been serving incredible homemade ice cream ever since.
Don't let the long line scare you, their service is speedy and the ice cream is definitely worth it.
KEEP SCROLLING TO SEE PHOTOS
28-Foot-Milk Can Serves the Best Ice Cream in Denver
Not only is Little Man Ice Cream's Denver shop unique, but it also serves the absolute best ice cream around.
$1.5 Million Colorado Home Has 50's Style Retro Ice Cream Parlor
This home has an amazing view and a 1950's style ice cream parlor.
Grand Junction Colorado's Go To for the Best Ice Cream & Frozen Yogurt
Check out 10 of the best places in Grand Junction to go all out for ice cream and frozen yogurt. Check out some of the famous ice cream creations at each location, and find out when they are open and how to get there.