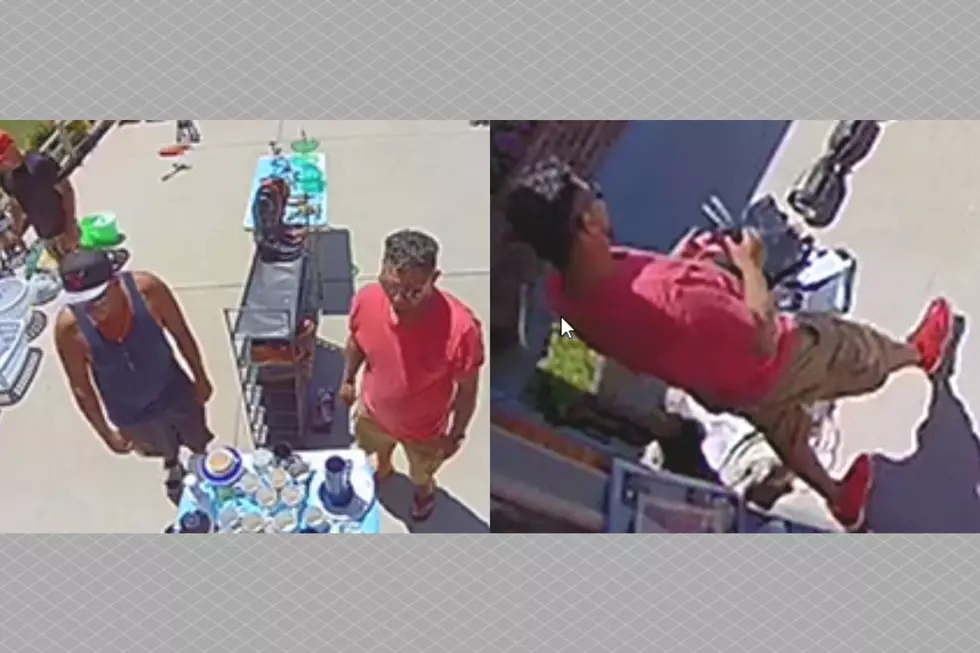 Grand Junction Garage Sale Thief Takes Not For Sale Nike's
Crime Stoppers of Mesa County
When you're putting on a Garage Sale you're looking to get rid of some of the clutter around your house and hopefully trying to make a few dollars at the same time. You're not expecting people to steal items from your house that wasn't for sale, unfortunately, that happened recently in Grand Junction and Crime Stoppers of Mesa County is asking for your help to identify the suspect.
The incident took place on Friday, June 5th from a residence in the 2900 block of Hermosa Court. One Hispanic male stole a pair of red Air Jordan shoes that has an estimated value of over $200. The man is approximately 20 to 35 years of age with a mustache and goatee.
As you can see in the photo he is the one seen wearing brown cargo shorts and a red t-shirt. After slipping on the red Nike's in the garage the suspect left the area in a gold-colored Dodge Caravan type vehicle.
If you have any information on the suspect remember that Crime Stoppers of Mesa County offers rewards, information leading to an arrest can earn you up to $1,000 and you can remain anonymous. If you have information regarding this case call 241-7867.
Just imaging yourself holding a garage sale and walking away for two minutes to find your shoes stolen out of your garage. It's just wrong and no one should have to deal with that. If you know anything about the identity of the suspect in the picture please reach out to law enforcement.
Enter your number to get our free mobile app
22 of Grand Junction's Largest Employers