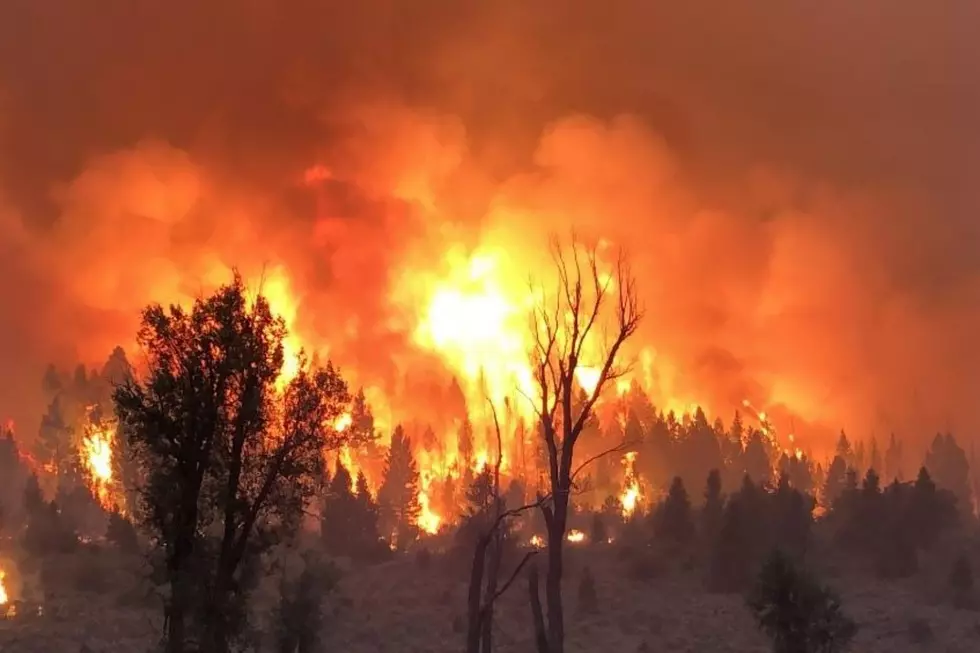 Containment Doubled on Pine Gulch Fire, Grows to 121,781 Acres
Photo courtesy of Pine Gulch Fire via Facebook
We all have been keeping a close eye on the Pine Gulch Fire that is burning 18 miles north of Grand Junction as it is now the second-largest fire in Colorado history. We just got updated that containment on the fire has doubled to 14% but the fire has grown to over 121,781 acres.
The largest fire in Colorado history was the Hayman Fire that burned 138,114 acres back in 2002 and that was located 35 miles northwest of Colorado Springs. Obviously, this is a record we don't want to break but due to the terrain and the weather being so hot and dry it has been the perfect conditions for this fire to continue to spread.
We did find out yesterday that Highway 139 is now closed over Douglas Pass. The highway is closed from mile marker 6 all the way to 38.5 which is a mile north of the pass.
It seems like ash from the Pine Gulch Fire has been falling all over the place especially in the past few days. We asked you to send in photos of all the ash stacking up on your cars and homes and you can check out those photos by clicking here.
There is another virtual meeting planned for tonight regarding new information on the Pine Gulch Fire if that is something you want to see click here and that is set to begin at 6 p.m. tonight (Thursday, August 20th).
With the wildfires we have burning in our state right now our Governor Jared Polis has issued a 30-day ban on all fires, which also just seems like common sense right now.
With areas of the Western Slope being blanketed with smoke remember to limit your time outside and this also goes for your animals. Stay safe.
Enter your number to get our free mobile app
Daily Progression of the Pine Gulch Fire