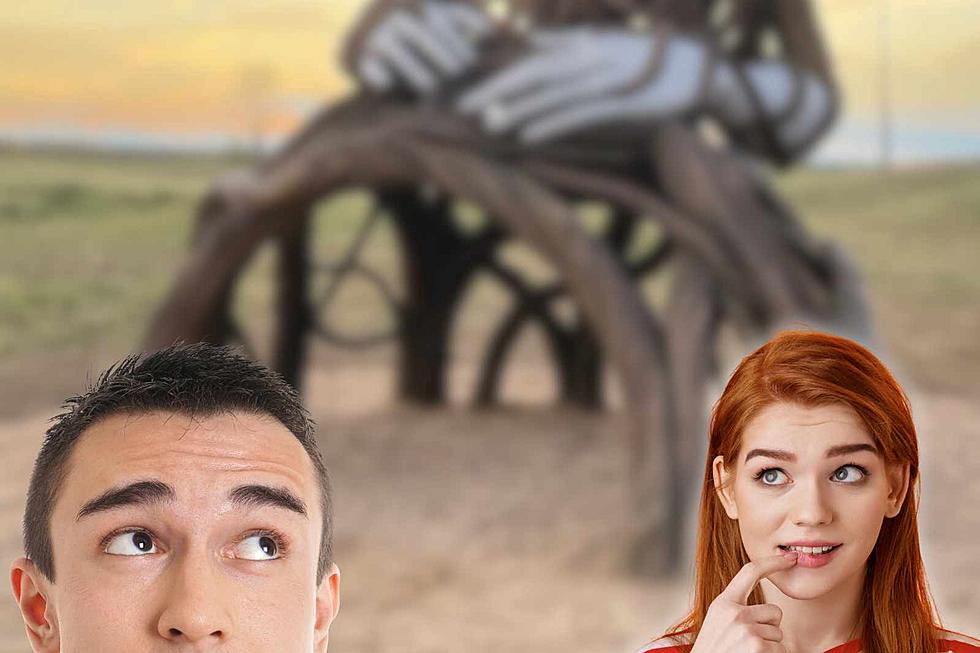 Have You Been Inside This Amazing New Woman Sculpture in Colorado?
Courtesy: Stephanie Oursler, Canva.com
When it comes to unique art, a sculpture that you can go inside of is definitely unique. Colorado is lucky to have so many great pieces of art. Have you seen this one?
A 21-foot tall sculpture that blends a woman and a tree has been installed in a Colorado city's 100-acre park. In a park that not only includes works of art, but ziplining, the sculpture is going to fit right in.
Having grown up in Loveland, I've seen many sculptures come to that town at Benson Sculpture Garden and Chapungu Sculpture Park, to name a couple of places.
It still amazes me the amount of creativity (matched with hard work) that exists, in not only America but across the world, to bring us such great art. All of it is so much better than anything I could even think of creating.
In recent years, Coloradans have been amazed by the trolls that have gone up in Breckenridge and Glenwood Springs. This new sculpture in Colorado is in the same vein: Large with human-like features.
WHAT IS THE NEW GIANT SCULPTURE IN COLORADO?
According to 9News, it's called "Umi" and it is the very first piece of work ever installed in Colorado by its artist, Daniel Popper. Popper has been creating larger-than-life pieces of art for many years.
WHAT IS THE LARGE-THAN-LIFE PIECE OF ART THAT POPPER HAS DONE FOR COLORADO?
"Umi" depicts the coming together of a woman and a tree.
WHERE IS THE 'UMI' SCULPTURE LOCATED IN COLORADO
It now stands tall in Aurora, near I-70 and E-470 at Hogan Park at Highlands Creek. The park is a part of the Aurora Highlands development.
MORE Colorado Art: Colorado's 2 'Muffler Men'
MORE Colorado Art: The 'Pianos About Town' in Fort Collins
For over ten years we've seen artists painting murals on pianos while in Old Town Fort Collins. Those pianos are then placed at various public places in the city, for art and music to be enjoyed.
Youtuber's 10 Worst Towns in Colorado and Why
Come with us now as we take a journey across the Centennial State to hear why this YouTuber hates these 10 towns, so much.