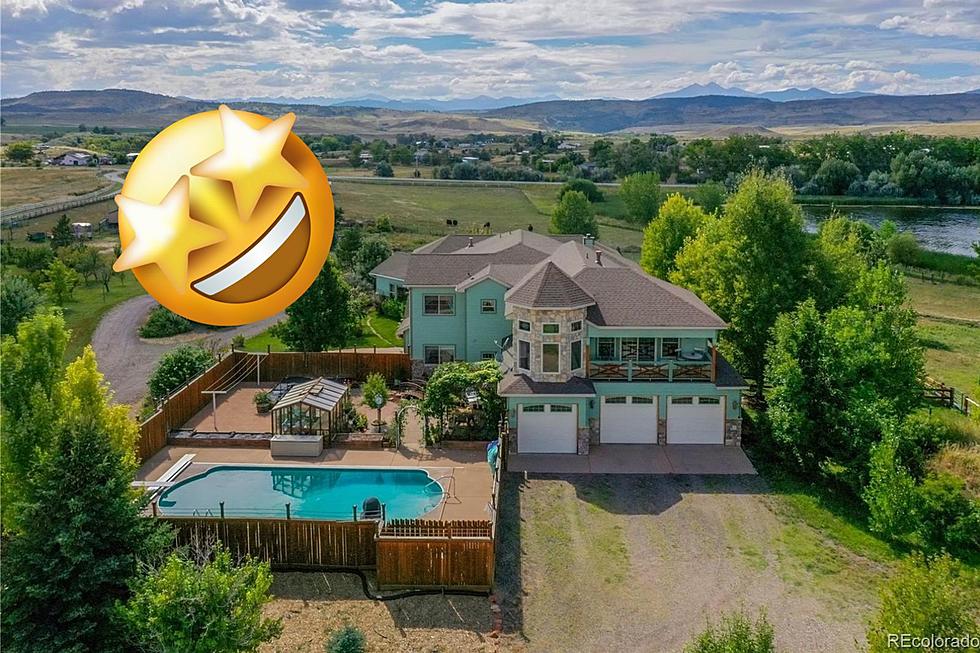 Find Out Why This Colorado Home for Sale is a 'Home Sweet Home'
Deni Niethammer Brokered by: THE RESOURCE GROUP LLC/Canva
Just south of Loveland, Colorado, you will find the cute little town of Berthoud. I love visiting this town every chance I can get. The downtown is just magical, and the views of the Rocky Mountains are pretty great too.
Years ago, when we were searching for a house to buy, we thought about buying a place in Berthoud but couldn't find a property that suited our needs. If you are looking to move to Berthoud, Colorado, and have the budget, we have a home to show you.
Not just any home in Berthoud. The most expensive home currently for sale in the town. At $4.5 million, this 6,600-square-foot home with 35 acres of land would be the perfect place to settle down in Northern Colorado.
Some of the many amenities that you will find on this property include a sauna, billiards room, ample garden space, and an outdoor pool with a diving board.
Take a look inside the most expensive home for sale in Berthoud, Colorado. Listed at $4.5 million on Realtor.
The Most Expensive Home in Berthoud Has a Pool and 35 Acres
Take a look inside the most expensive home currently for sale in Berthoud, Colorado. This home has three bedrooms, three and a half bathrooms, more than 6,600 square feet of living space, a pool, hot tub, and 35.24 acres of land.
The approximate price per square foot for this home is $676. For more information about 4514 Hoot Owl Drive, see the full listing on Realtor.
This $1 Million Fort Collins Terra-Dome Home Overlooks Horsetooth
This unique Terra-Dome home overlooks Horsetooth Reservoir and it could be yours for $1.05 million.
Stunning $3.4 Million Fort Collins Farm House Has a Tree House
Looking at this home, you would find it hard to believe that the property is only 10 minutes away from Old Town Fort Collins. With over 7,000 square feet of living space and more than 7 acres of land, this home is the perfect spot to call home.