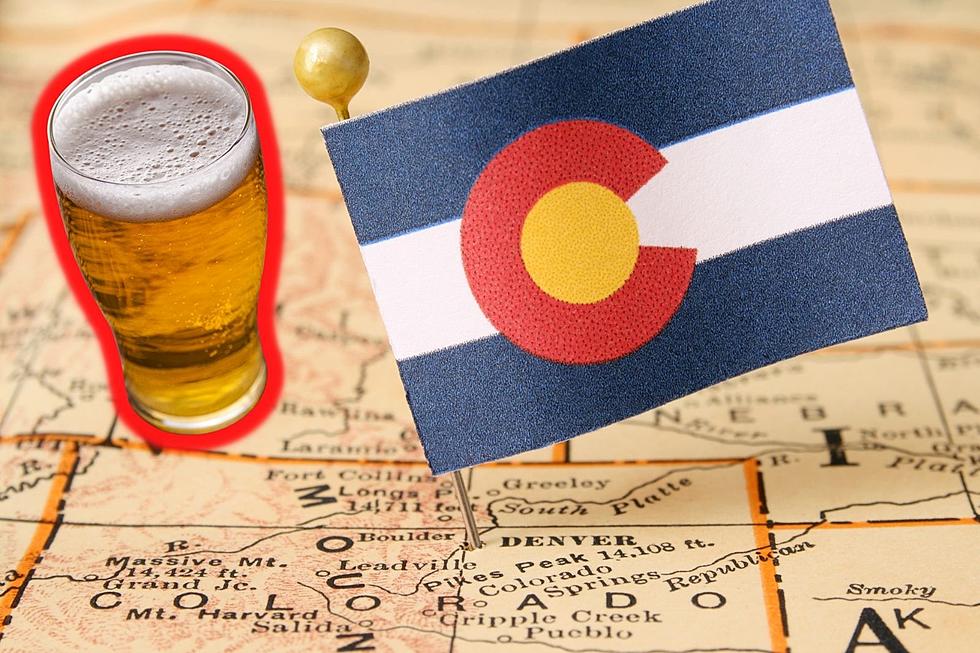 Where to Celebrate Colorado Pint Day on the Western Slope
Canva/TSM
We love our local breweries here in Colorado, and this year more than 175 Colorado breweries are participating in Colorado's annual pint day.
According to the Colorado Brewer's Guild, Pint Day is happening on April 6, 2022, and there are tons of breweries across Colorado to celebrate at!
What is Colorado Pint Day?
Colorado pint day is an annual tradition that encourages beer-lovers to visit a local participating brewery where they can purchase limited-edition Colorado Pint Day glassware.
A dollar of the proceeds from each pint glass sold will be donated to the Colorado Brewers Guild.
What is the Colorado Brewers Guild?
Since Colorado is known as the State of Craft Beer,  the Colorado Brewers Guild is a non-profit that seeks, "to promote, protect, and propel independent craft breweries in the State of Craft Beer through advocacy, community, education, and public awareness."
What is the 2022 Theme for Colorado Pint Day?
This year's theme celebrates Colorado Parks & Wildlife and their 125th anniversary. The Colorado Brewers Guild asked brewery employees to participate in a fun design competition in order to choose the artwork that would be featured on the limited edition pint glasses.
Who Designed this Year's Artwork for Colorado Pint Day?
The Colorado Brewers Guild selected Anna Long, a graphic designer and marketing manager from Copper Kettle Brewing Co. and CEO of Norlo Design, as the winning artist.
Anna had this to say about the theme and Colorado Pint Day:
Just like the craft beer industry, it takes people that are passionate about their craft to keep it all running. Passion always attracts passion and that will ring true whether you're in the craft beer industry or nurturing Colorado's vast land.

From walking the state parks to brewing the perfect pint, let us raise a glass in supporting those that keep Colorado wild.

 
Where to Celebrate Colorado Pint Day on the Western Slope
We've done the work for you and compiled a list of all the breweries participating in Colorado Pint Day here on the Western Slope.
Storm Peak Brewing Company Bus Stop Location at 2500 Village Dr
Storm Peak Brewing Company at 1885 Elk River Rd
Yampa Valley Brewing Company at 106 E Jefferson Ave Unit B
Yampa Valley Brewing Company at 576 Yampa Ave
Smoking River Brewing Company at 101 E Market St
Aspen Tap at 121 S Galena St
Capitol Creek Brewery at 371 Market St
Ball Brewing at 7025 CO-82,
Ramblebine Brewing Company at 457 Colorado Avenue
Monumental Beer Works at 2575 Hwy 6 & 50 Unit C
Ska Brewing Co. at 225 Girard Street
WildEdge Brewing Collective at 111 North Market St
Will you be stopping in to celebrate Colorado pint day and grabbing your limited edition pint glass?
Grand Junction Area Brewery Locations and Featured Beers
Beer connoisseurs looking for a brewery in Grand Junction will appreciate all the delicious libations these breweries in Grand Junction offers.
25 Western Colorado Breweries You Need to Visit
Colorado
is famous for a lot of things, including beer.
Of course, the most famous breweries in the state are places like New Belgium, Coors Brewery, and Odell on the
Front Range
, but
Western Colorado
has its fair share of great breweries as well.
All the Colorado Springs Colorado Breweries
Here are the storefronts and locations of all of Colorado Springs' breweries.