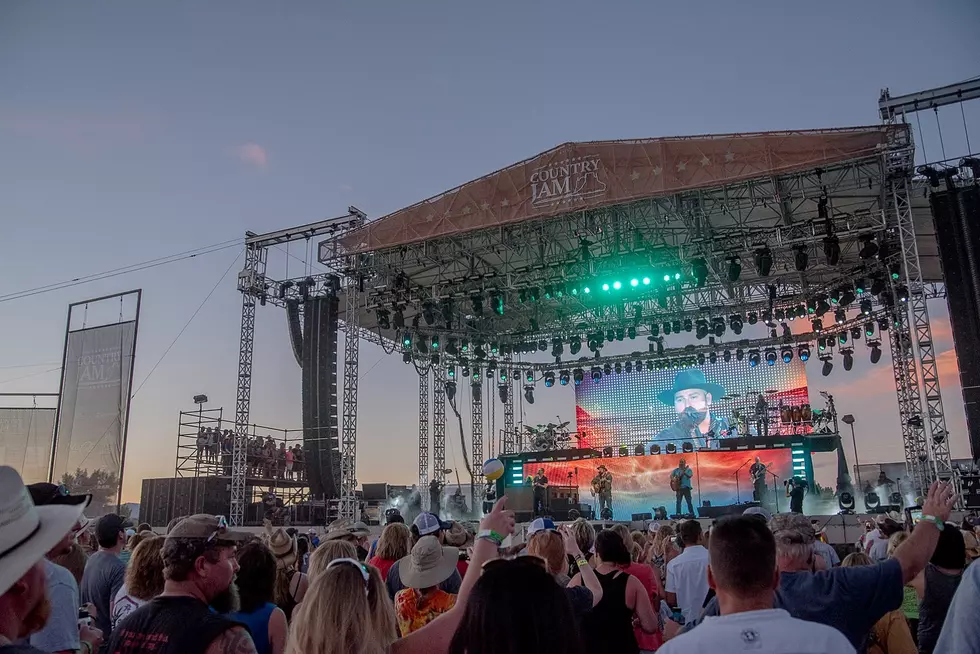 RUMOR: Country Jam Colorado 2021 May Have Dates Set
Townsquare Media
Is Country Jam Colorado really going to happen in 2021? Are we really going to be able to party while listening to some of our favorite country artists rock the stage? Those are the rumors being spread around town right now. We are still waiting to confirm with the show promoters but it sounds like Country Jam might be moving forward in 2021.
There are so many rumors and speculations going on at this point but we do know that County Jam has been previously promoted to happen June 17 through June 20 in Loma, Colo. But we are pretty sure those dates have changed as we heard differently and the Country Jam website no longer says those dates, it just says to "Get Ready, Something Cool Is Coming".
What are the Rumors We Have Heard for Colorado Country Jam 2021?
Without naming who we have a reliable source that is saying that Country Jam this year will be pushed a week later than expected with the dates for this year to be Thursday, June 24th through Saturday, June 27th. We are awaiting confirmation on these dates but if I were you I would start asking for these dates off from work before your coworkers beat you to it.
Who Will be the Headliners for Colorado Country Jam 2021?
This is the million-dollar question that no one can confirm yet. Will we be lucky to see many of the artists that were expected to play Country Jam in 2020 like Carrie Underwood or will it be an entirely new lineup? Only time will tell, but we are so excited about even the rumor of Colorado Country Jam coming back in 2021.
How Many in America: From Guns to Ghost Towns
Can you take a guess as to how many public schools are in the U.S.? Do you have any clue as to how many billionaires might be residing there? Read on to find out—and learn a thing or two about each of these selection's cultural significance and legacy along the way.
LOOK: 15 Discontinued McDonald's Menu Items
Alphabetical Tour of Colorado's Ghost Towns
There are over 300 ghost towns peppered throughout the state of Colorado. Some of these towns are very well preserved with a few residents. Others are completely abandoned with very little left to explore. Regardless, venturing through one of these towns will give you a look into Colorado's rich mining history.