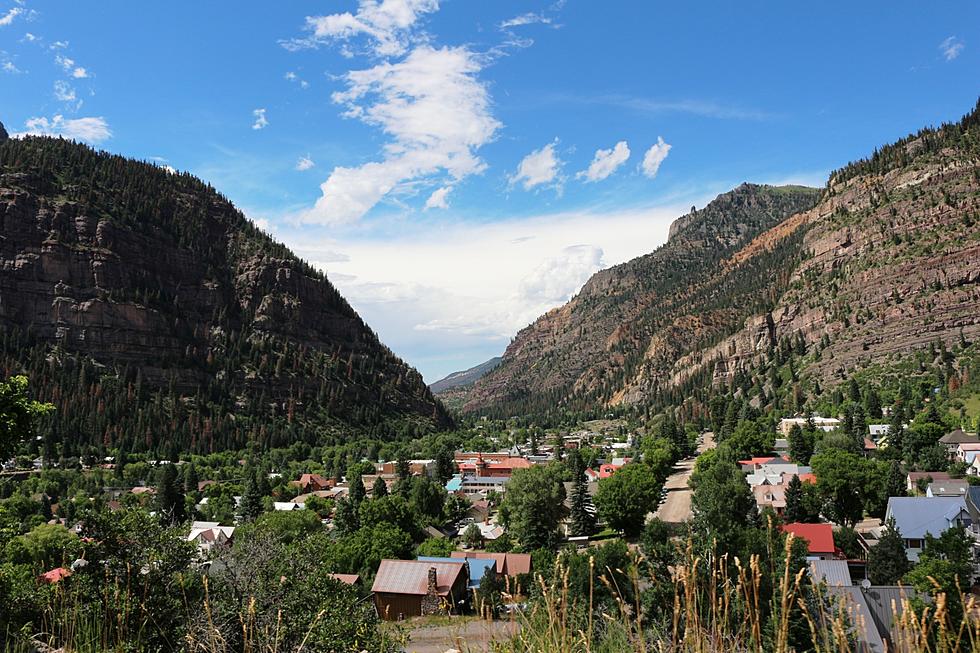 10 Things You Probably Didn't Know About Ouray
Townsquare Media
Nestled in the San Juan Mountain range of southwestern Colorado lies the beautiful town of Ouray. People have been coming here for over a century for health, relaxation and more. Let's head to Ouray!
1

Not many people but a whole lot of horses and mules

When settlers and prospectors came to the area, there were more horses and mules than people. 1875 saw an influx of people to the area due to the mining operations nearby.

2

There were how many mines?

At one time, Ouray and the surrounding areas had 30 working mines. One of them, the Camp Bird mine, produced 200,000 ounces of gold in five years. It ultimately produced over 1 million troy ounces of gold.

3

Chief Ouray, who's name translated means the arrow, was known as a peacemaker. He entered into treaties with white settlers and even traveled to Washington, DC to try and maintain his tribe's presence in the area. They were ultimately moved to Utah on a reservation.

4

A National Historic District

All of Main St in Ouray is registered as a National Historic District. Most of the buildings there date back to the late 19th Century when mining began and the gold rush gained steam.

5

The town of Telluride is only 10 miles away, but because of the topography one has to drive 50 miles to get to it. Definitely not as the crow flies.

6

Winter Ice Climbing Capitol of the U.S.

The world's first ice climbing park was made in Ouray. With the number of falls in the area, an ice climber could climb falls up to 200 feet high. There is no cost to climb, but you better know what you're doing!

7

The area was immortalized in song

C.W. McCall (Convoy) also made a song called Black Bear Road, about a dangerous road in the area. He took the line, "you don't have to be crazy to drive this road but it helps" from a sign posted near the beginning of Black Bear Pass.

8

C.W. McCall was the Mayor

In 1986, C.W. McCall, real name Bill Fries, was elected mayor of Ouray, an office he held for six years. McCall was best known for his hit single Convoy. Citizen's Band radio sales flew through the roof after its release.

9

Enclosed on three sides by mountains, and sitting at the head of a valley, Ouray prides itself on the many amenities it has, as well as how it resembles small towns in the Alps.

10

A true Four Seasons kind of place

No matter what you enjoy doing, be it hiking, off-roading, ice climbing or just soaking in the sulfur free hot springs, there is always something to do, or see, in Ouray.