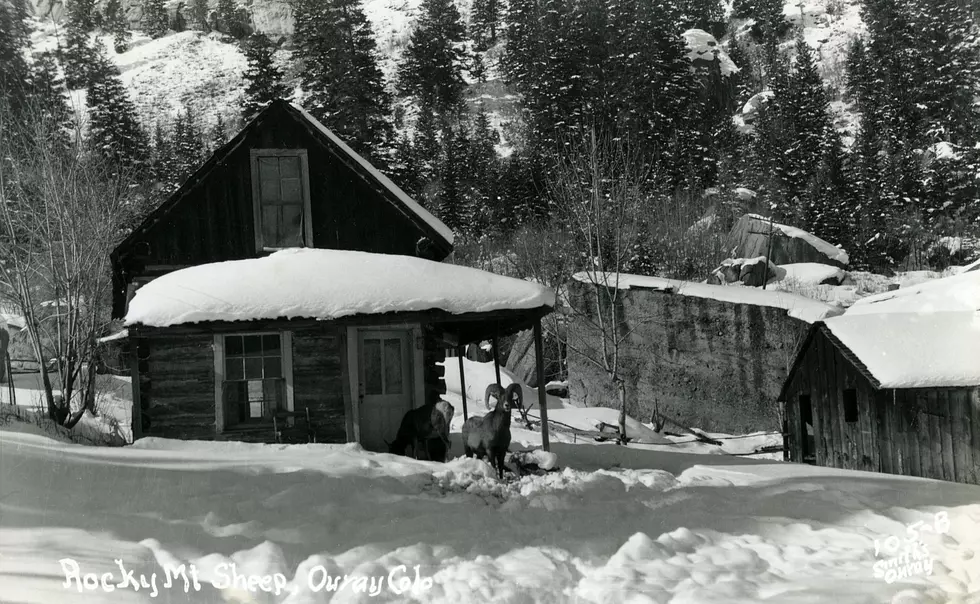 Old School Ouray: Bighorn Sheep Ram Protects His Girl
Historical Photos of Fruita & Western Colorado Facebook
In this old school picture of Ouray from 1929, there's a snowy log cabin and a very protective ram. Look at how this bighorn sheep ram protects his girl.
These bighorn sheep like to eat, which is exactly what they're doing at this log cabin in Ouray. This picture from 1929 shows a couple of bighorn sheep that spending time together, looking for a nice meal.
While the ram's girl searches for some tasty treats on the porch of the log cabin, the ram looks out for her.
The ewe was either looking for weeds or munching down on some feed left out by the owner. The ram keeps close watch over his girl as he can clearly see the photographer taking their picture.
I like how protective he is over his ewe. The ram knows she needs to eat and makes sure nothing happens to her while she does. Eating is definitely important, sometimes you can butt heads if you don't.