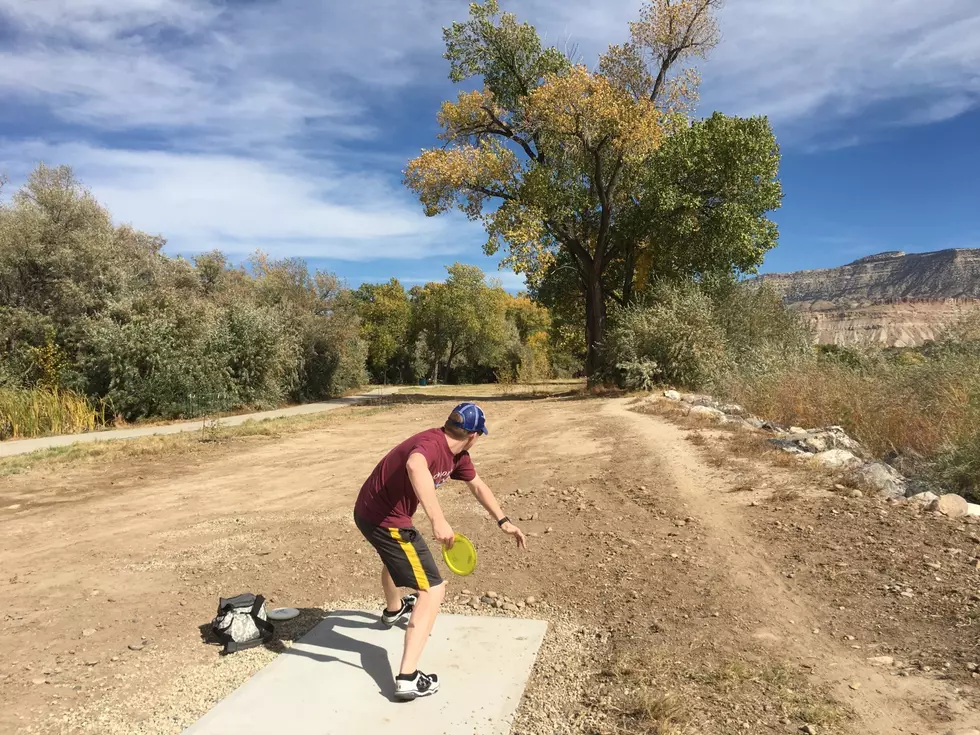 Where To Throw Discs on National Disc Golf Day
Townsquare Media
Disc golf is a fun and challenging way to put a new "spin" on an old toy.
The first Saturday in August has been designated National Disc Golf Day, as of 2016, so in order for you to enjoy the day, we have a few places to play, as well as places to get your gear. So get ready, these are no pie-tin discs.
Located in the heart of downtown Grand Junction, you can not only find your disc golf necessities here, but any album you have probably ever wanted! Carrying the largest selection of disc golf discs and accessories on the Western Slope, these are your go-to guys.
We wanted to start close by, so those who have never played can get a feel for the game without traveling too much. It has been described as well maintained with a good variety of shots. 18 holes and a lot of fun. And when you're done, you can take a great hike.
Located in Glenwood Springs, this course has 18 holes, some moderate elevation changes and plenty of challenges with trees and sagebrush to make this a fun and challenging course. Ranked as the 15th best course in the state, and 496th nationally, it's a well-maintained course. Length is short to medium.
A short drive from Glenwood Springs lies Gypsum, and the 7th rated course in the state of Colorado. If you like a technical course, this would be an excellent choice. While a new course, opened in 2017, it already has a reputation for how well it plays.
Heart quickening views and a wide variety of shots, not to mention a lot of elevation changes make the #6 DGC in Colorado a challenge no matter how good you are. If you like your course challenging, this might become your favorite. Ranked 265 nationally.
Hole In The Sky Disc Golf Course
Do you like the challenge of playing around water? Maybe you like elevated tees and elevation changes galore in your game? If you do, then, by all means, head to Eagle and check out the #23 course in the state. Ranked 725 nationally.
Palisade is home to this course. 19 holes and excellent layout make this one fun to play. There are more than a few challenges to keep you entertained as well. Riverbend Park is the number 41 course in Colorado and is ranked 1,260 nationally.
We couldn't put together a list like this without including the number one ranked course in the state, and that's the Beaver Ranch in Conifer. It's also ranked number 13 nationally, so this course has it all. Challenging holes, varying tee box lengths and plenty of views to enjoy are several reasons to play this course. Not to mention the awesome hike you take while navigating it.
Get your gear together and let's plan a few courses before summer ends.