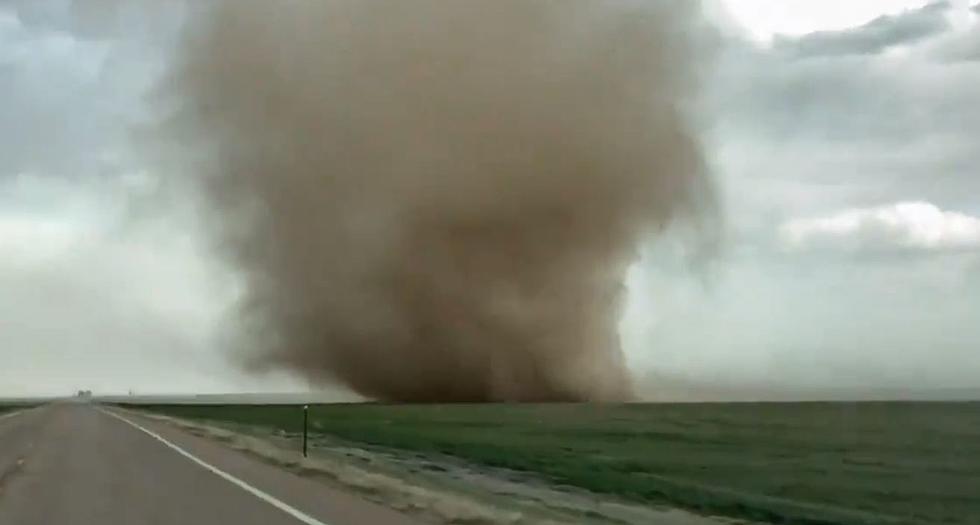 VIDEO: First Tornadoes of 2021 Touch Down in Colorado
John Sirlin, Twitter
'Tis the season for twisters, and on Tuesday, April 27, the first tornadoes touched down in eastern Colorado. John Sirlin captured the video below of a 'landspout' tornado.
CBS4 reported that none of Tuesday's tornadoes caused injury or damage to property. CBS4 said that Colorado's tornado season does typically start in April, but will 'ramp up' in May, and could last through August.
According to the National Weather Service, Weld County in Northern Colorado has had the most tornadoes over the last 60 years, at 256. Larimer County has only had 31. In 1996, Colorado had 98 tornadoes, which is the most tornadoes in one year on record since 1970.
'If you are driving in open country and see a tornado, do not try to outrun a tornado as tornadoes can move up to 60 miles per hour,' the National Weather Service said. 'Instead, simply drive away from the tornado path at a right angle if time permits. Do not take shelter beneath a highway overpass'. The National Weather Service provides Colorado tornado safety tips here.
In May of 2008, an EF-3 tornado hit Northern Colorado, devastating the Town of Windsor. There were 78 injuries, one fatality and $100,000,000 in damages.
And with that, remember that tornado season also means... hail season.
Colorado's Safest Cities