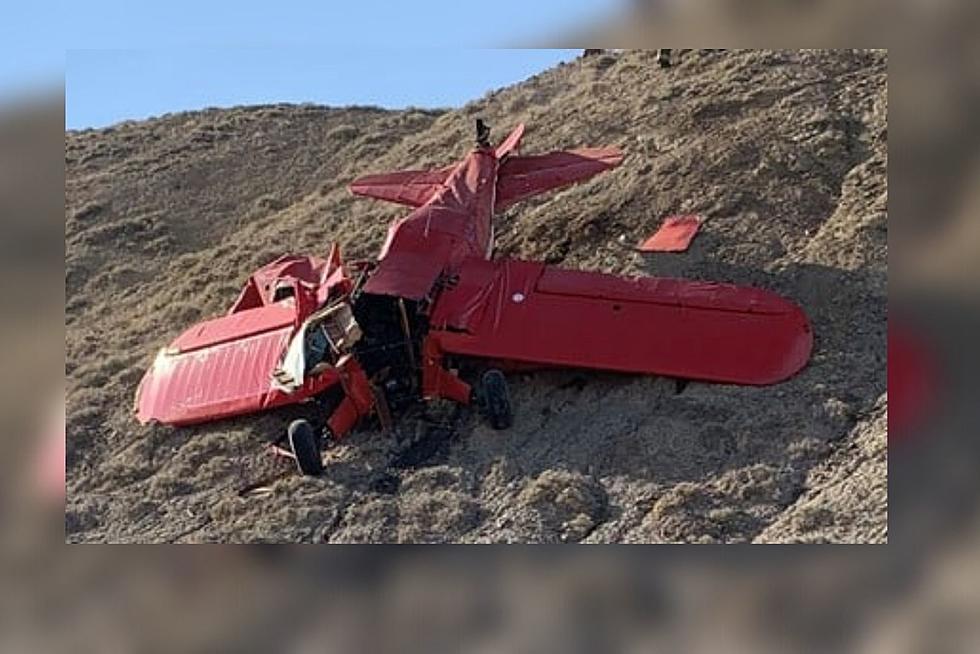 One Dead: Biplane Crashes In Western Colorado
Photo Credit:DCSO Undersheriff Q. Archibeque
A plane crash in western Colorado has tragically claimed the life of one person.
The crash, involving a single-engine biplane, happened Friday morning about 10 miles northeast of Delta.
Possible Plane Crash Reported Friday Morning
According to the Delta County Sheriff's Office, a call came into the Delta County Communication Center at about 8:00 Friday morning about a possible plane crash. The caller reported seeing the plane near Doctor Mesa, about 10 miles northeast of Delta.
Wreckage Located In Rugged Area Between Delta and Cedaredge
The Cedaredge Fire Department and the Delta County Sheriff's Office responded to a remote and rugged area between Delta and Cedaredge. Upon locating the scene of the crash, first responders found the plane appeared to have substantial damage and was resting on the side of a steep embankment. The plane's sole occupant, the pilot was found to be deceased.
An Eyewitness Account
On the Delta County Sheriff's Office Facebook page, an eyewitness said they noticed the plane had appeared to stall, but the pilot had started the engine up again and was ascending. They said it "looked like he was trying to land but changed his mind and went back up."
The Federal Aviation Administration was notified of the crash and will investigate the cause of the crash. No other details were released by the Delta County Sheriff's Office.
It was a tragic start to the weekend in Delta County. Our most sincere thoughts and prayers are with the family of the deceased pilot.
LOOK: What are the odds that these 50 totally random events will happen to you?
Stacker
took the guesswork out of 50 random events to determine just how likely they are to actually happen. They sourced their information from government statistics, scientific articles, and other primary documents. Keep reading to find out why expectant parents shouldn't count on due dates -- and why you should be more worried about dying on your birthday than living to 100 years old.