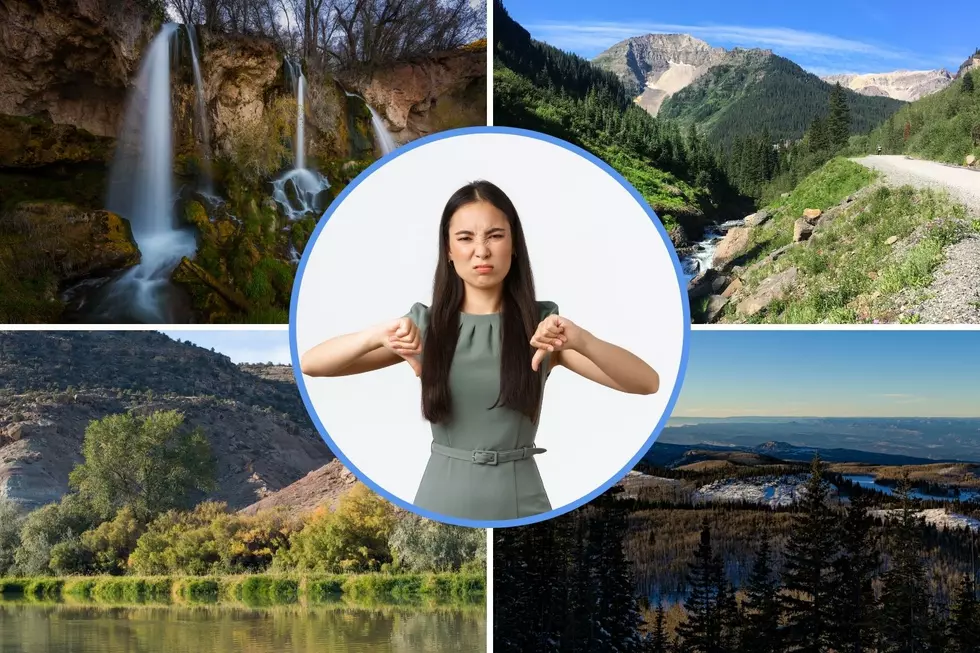 Nasty Google Reviews of Beloved Western Colorado Attractions
Canva
If you're like most residents of Western Colorado, you love the Gunnison River, Rifle Falls, Dinosaur National Monument, and family trips along I-70.
Sadly, not everyone loves them as much as you do. Check out some downright nasty Google reviews for these Western Colorado attractions.
Loving the Great Outdoors in Western Colorado
Are you ready to get out on the Gunnison River? How about the Yampa River? How about the San Miguel River? When was the last time you visited Dinosaur National Monument? These are places we love to visit and explore.
It seems that some, however, had bad experiences at these locations. For example, the reviewer who left a one-star review of Dinosaur National Monument. Their Google review reads:
I couldn't find any dinosaurs. This trip was such a bust! Grrr.
Some People Need Bigger Problems
One reviewer left negative feedback on Colorado's I-70. They were upset because they encountered snow. Imagine that, snow in Colorado.
Google Reviews Are Everywhere
By now you've probably encountered thousands of Google reviews for businesses, schools, institutions, and organizations. Did you know Western Colorado's Mt. Garfield has Google reviews? So does the Grand Mesa. For that matter, Eisenhower Tunnel has Google reviews.
Check Out These Negative Google Reviews From Western Colorado
Let me begin by saying that most Google reviews for Western Colorado landmarks are extremely positive. Most locations have 4.7 and 4.8-star reviews. That's the fun part about this post - seeking out the weirdos and sharing their bizarre reviews.
Please note: I am dragging their reviews directly from the website.  These are their exact words. Some make little if any sense. What you're reading are people's opinions as they originally appeared on Google.
Unflattering Reviews of Our Favorite Western Colorado Atractions
Do you remember that awesome river in Western Colorado where you love to fish? How about that national park you love to visit? Don't you just love hitting the open road and travel across Colorado? Well, some people don't like those things. Check out a handful of nasty Google reviews of some of your favorite Western Colorado attractions.
Colorado River Bad Google Reviews
These are some of the worst Google reviews, three stars or less, for the Colorado River.
Glowing Reviews of the Mesa County Landfill
According to some reviewers, the people are awesome, the views are amazing, and the sights and sounds make for a fun family outing. That's the word, anyway.
Not-So-Flattering Reviews of Western Colorado's Mt. Garfield
Mt. Garfield is more than just a great hike - it's an icon here in the Grand Valley. Not everyone enjoys making the hike, though. Here are a few not-so-flattering reviews of Mt.Garfield.