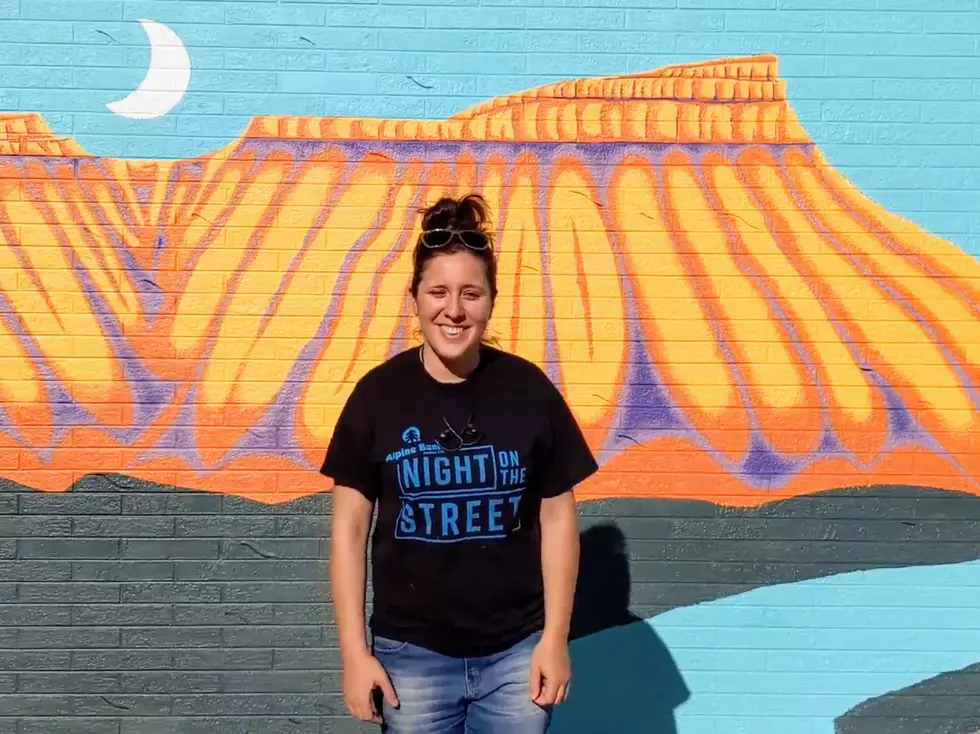 Watch: Grand Junction Artist Paints Mt. Garfield at Local School
Pavia Justinian
Watch this Grand Junction artist paint Mount Garfield on the walls of a local school. Students at New Emerson School chose Pavia Justinian to paint their school.
New Emerson School decided to commission a mural and local artist Pavia Justinian decided to apply. She was selected as finalist and then the fourth graders at the school voted her as their muralist after interviewing all finalists.
She told us the students presented their ideas for their mural to her and together they created a final design. The design incorporates New Emerson's school mascot, a landscape of the Grand Valley and themes of kindness, diversity, and acceptance.
The students have helped Pavia paint the base colors before spring break and they were planning on painting the rest after break. Unfortunately due to the coronavirus, their plans changed.
Pavia says she's currently painting the mural on her own while making videos to explain the process to students and also getting their feedback. The school and Pavia are trying to keep students involved as much as possible.
The students will create the grass in the mural using their handprints, which Pavia told us they're very excited for. She says that collaborating with students has been a new and amazing experience and she hopes to do another project like this.
Pavia Justinian is an extremely talented artist that has pieces of her art all around Colorado. There are a few of her pieces here in the Grand Valley including a bookworm bench and a dog bench at the Mesa County Libraries Discovery Garden and a sculpture of Felicia in downtown Grand Junction.
Enter your number to get our free mobile app
STUNNING: Nighttime photos show the Milky Way over 9 national parks and monuments