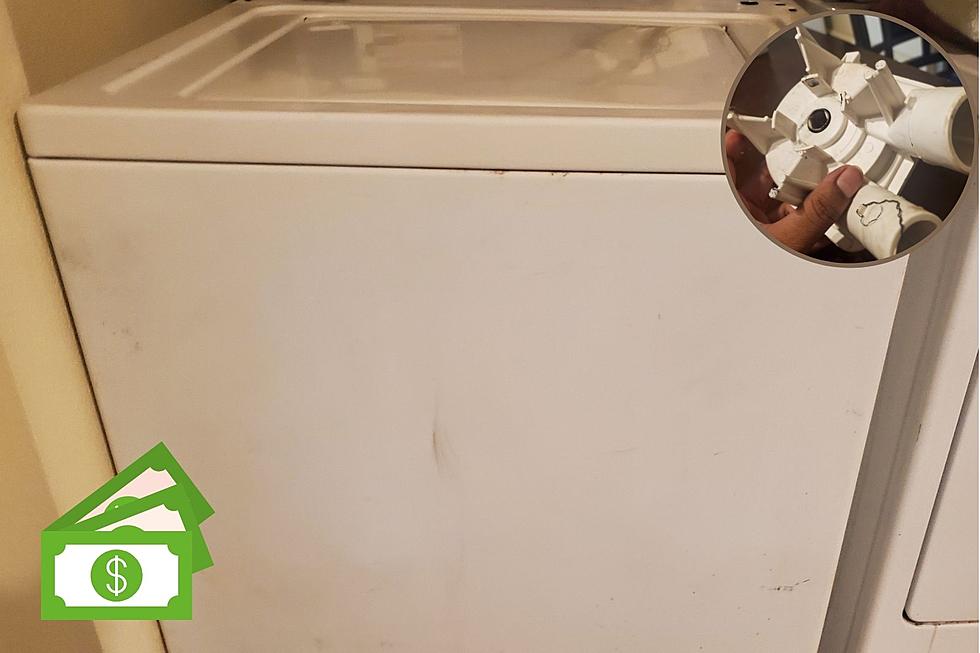 DIY Washing Machine Repair: I Found Out Where Lost Socks Disappear To
Toni Gee/ Canva
My washing machine and I moved here to Grand Junction, Colorado and I THOUGHT we both were happy, but apparently one of us wasn't.
People always say it's the little things that you don't appreciate, but honestly, it's the big things too. My washing machine recently went out, and I've since realized how much it truly means to me.
Everything Came to Grand Junction, Colorado
Moving to a completely different state, one that's 18 hours away at that, is far from cheap. While some people choose to sell everything and start fresh, I decided to bring the majority of my belongings from Texas all the way to Colorado.
I'd been warned about appliances breaking on long moving journeys, but I was hopeful that I could get everything here to Grand Junction in one piece.
To be honest, my biggest concern was my TVs, but luckily everything made it safely to my new place.
New Year, New Washing Machine?
I've officially been moved in for approximately a month and all of my appliances have been working perfectly.
That is, until this week when I attempted to wash a large load of bedding.
I was pretty sure that I didn't overfill the basket, but my washing machine may say otherwise.
When it came time to high spin and drain the load, my washing machine decided that enough was enough, instead, it sat idly humming and clicking.
DIY or Call for Appliance Repair?
Of course, I tried the basic unplug and replug, but received the same results. My washing machine continued to sit full of water and bedding. I decided to remove the laundry thinking maybe the balance was off and repeated the first step.
Still nothing.
The full basket of water was incredibly intimidating. How was I going to drain this mess? I asked some friends and they suggested "straightening out the hose".
As I assumed, the water did not magically pour out.
The Issue with Time and Money
I looked again at the water and became overwhelmed. How was I going to empty this sucker?
"Forget it," I thought.
I decided to look up appliance repair companies because I definitely was not about to drain that basket manually.
The price for a diagnostic alone was expensive and then there was the issue of scheduling. Lots of places were not offering specific appointment times, but instead windows of time when a technician could come out.
Since I'm new, I don't really have the time or the funds to be able to miss work.
Washing Machine Reality Hits
I took a few days to think about my options. As time passed, my laundry basket grew more and more full. I never wanted to wash my clothes so badly.
Enough was enough, I decided I alone would repair my washer...with the help of youtube obviously.
Keep scrolling to see how I did it.
DIY: Repair Your Washing Machine
Is your washing machine not spinning or draining? Try this DIY repair and you could be washing again without breaking the bank.
13 Colorado Houses You Could Buy If You Won the Powerball Jackpot
The next drawing for the Colorado Lottery's Powerball jackpot is on Monday (Jan. 3). The prize is over $500 million — what would you do if you secured that cash? If your answer has to do with a new home, check out 13 Colorado houses that you could buy if you were the lucky winner.
See Inside This Colorado Architectural Marvel For Sale In Redlands Mesa
Tour this amazing Grand Junction home that sits on a cul-de-sac in Redlands Mesa.