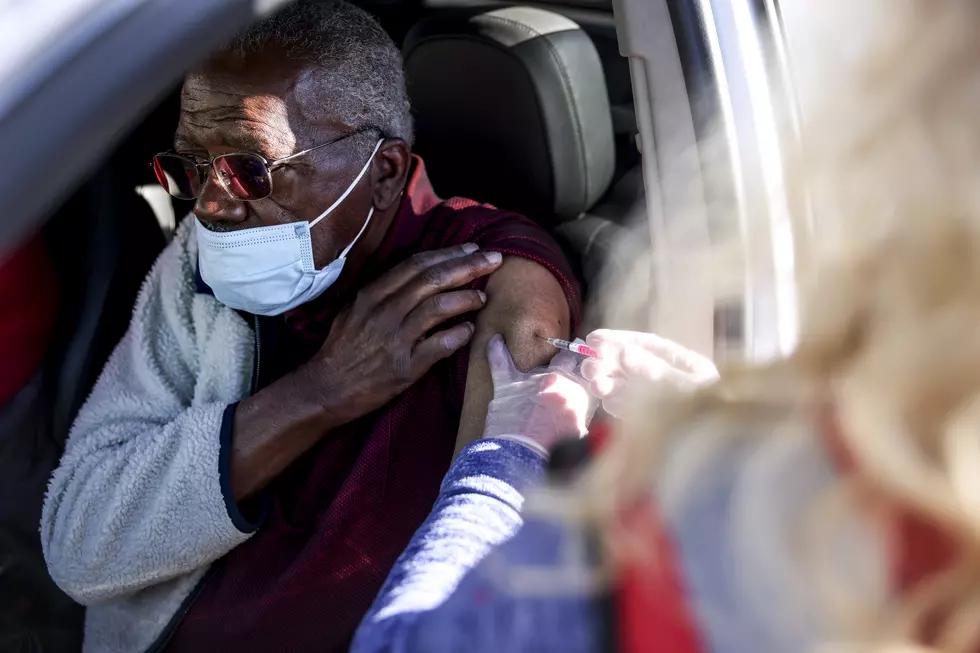 Vaccine Site in Colorado Closed After Patients Had Adverse Reactions
Michael Ciaglo/Getty Images
This is not the type of news that scientists and health officials want to hear but one COVID-19 vaccination site had to be closed yesterday after 11 patients had an adverse reaction to the Johnson and Johnson vaccine. We are getting the details from KDVR, about a mass vaccination event being held at a Dick's Sporting Goods store in Commerce City, Colorado that had to be closed early due to the reaction the vaccine was causing.
After administering the vaccine there are health officials that stand by just to make sure you don't have a reaction to the COVID-19 vaccine, unfortunately, there were two individuals that had to be transported to the hospital out of an abundance of caution.
How Many People Were Vaccinated at the Event in Colorado That Was Closed Down?
There were 1,700 vaccines administered with 11 people having a reaction causing them to be looked at by a medical official. That is less than 1% of the population that chose to receive the vaccine. The ones not taken to the hospital said they experienced symptoms of nausea and dizziness but were treated just by resting with juice or water.
The Vaccine Event in Colorado That Was Shut Down Has Been Rescheduled
Health officials feel confident holding this same event again this weekend so it will be held again at the same location this coming Sunday, April 11. Personally, I know quite a few people that have been waiting for the Johnson & Johnson one dose vaccine to come out so they just have to get one shot. I don't believe that 1% of people having a reaction to a shot will make them change their mind to get the two-dose shot, but we will see.
LOOK: Answers to 30 common COVID-19 vaccine questions
While much is still unknown about the coronavirus and the future, what is known is that the currently available vaccines have gone through all three trial phases and are
safe and effective
. It will be necessary for as many Americans as possible to be vaccinated in order to finally return to some level of pre-pandemic normalcy, and hopefully these 30 answers provided here will help readers get vaccinated as soon they are able.
LOOK: The most popular biblical baby names