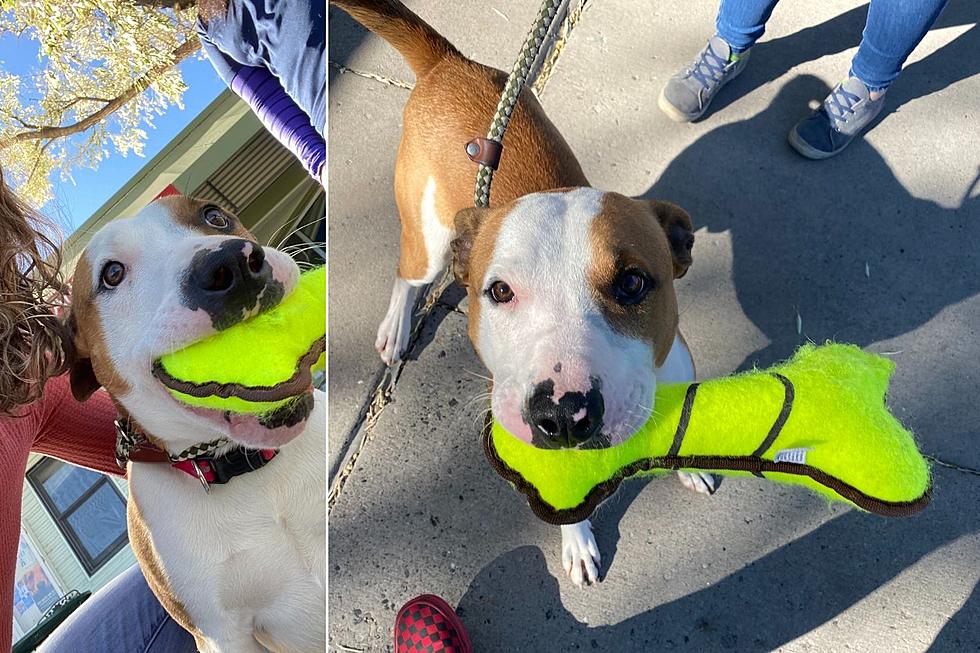 The Mix 104.3 Pet of the Week Likes to Bring You His Toys
Townsquare Media
The Pet of the Week is 1-year-old Sebastian. He's an adorable brown and white dog with lots of energy, and he likes to bring you his toys to share with you.
It's time for you to meet Sebastian the sweetie. Sebastian is a dog, not the crab from 'The Little Mermaid.' He's the Mix 104.3 Pet of the Week this week and he's up for adoption right now in Grand Junction and here's what you should know about him.
Enter your number to get our free mobile app
Our first thought whenever we saw Sebastian was 'he's so cute, he looks like a stuffed animal.' Sebastian is brown and white and has black around his eyes so it looks like he's got eyeliner on. He's about a year old and is thought to be a shepherd and possibly pitbull mix.
The Mix 104.3 Pet of the Week loves people and loves other dogs. Sebastian has a lot of energy and loves to go on runs, hikes, walks, and has lots of zoomies to share with you. He also thoroughly enjoys toys (like the bone pictured above and below) and treats.
All Sebastian wanted to do while we were there was share his toy with us. He kept presenting his toy and pushing it against our face as if to say 'hey I brought you my toy and you can play with it if you want.'
Sebastian really digs people and other dogs, but as far as cats go, not so much. He would do better in a home with older kids because of his energy level, according to Roice-Hurst. Sebastian is up for adoption right now at Roice-Hurst Humane Society and you can find out more about adopting him here.
All of These Grand Junction Pets Need a Forever Home