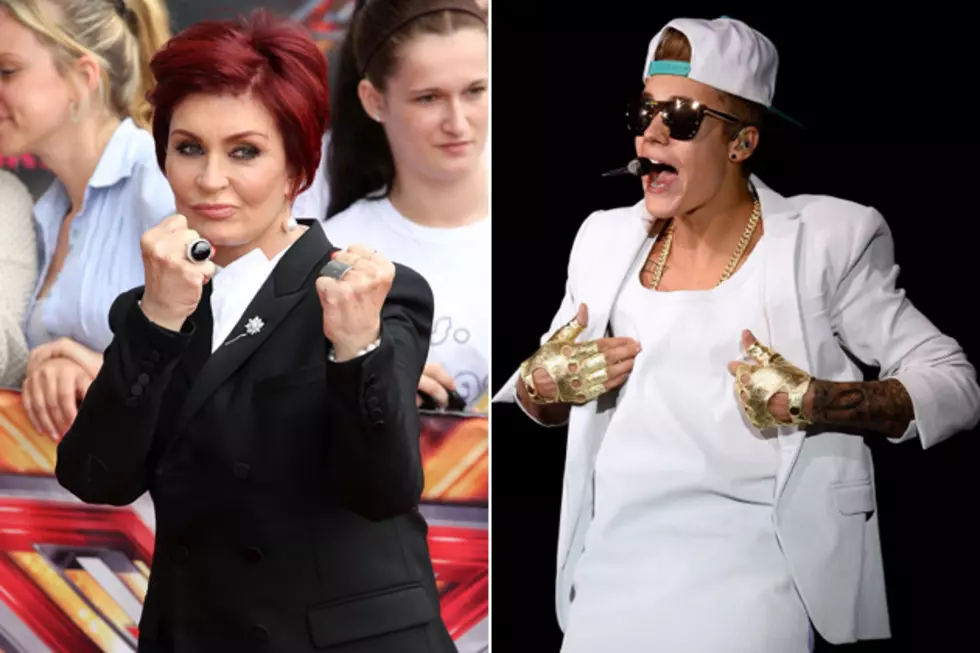 Sharon Osbourne Has More Harsh Words for Justin Bieber
Danny E. Martindale / Ethan Miller, Getty Images
"I feel really bad for [Justin]," she tells the Daily Beast in a wide-ranging, expletive-filled interview. "There's this little kid with a huge dream, he's cute, girls love him, and he wants to be a mean boy, and he's about as mean as a f----' kitten, and he's trying to act out. It's like pissing in a bucket. It's like, 'Oh, we're the bad boys!' F--- off! You don't know what bad is."
"I think that he's lost, I really do," she continues. "I think he doesn't realize he's white and not black, that's a huge problem." Ha! Sounds like Osbourne saw Justin's laughable cover of Eminem's rap classic 'Lose Yourself' in Detroit last night (July 28)!
One way to get yourself in the news lately is to sound off the Beibs, and it's a tactic that has worked before for the co-host of 'The Talk' and judge on the U.K. version of 'X Factor.' You'd think Sharon would have her hands full with hubby Ozzy and his crazy train!