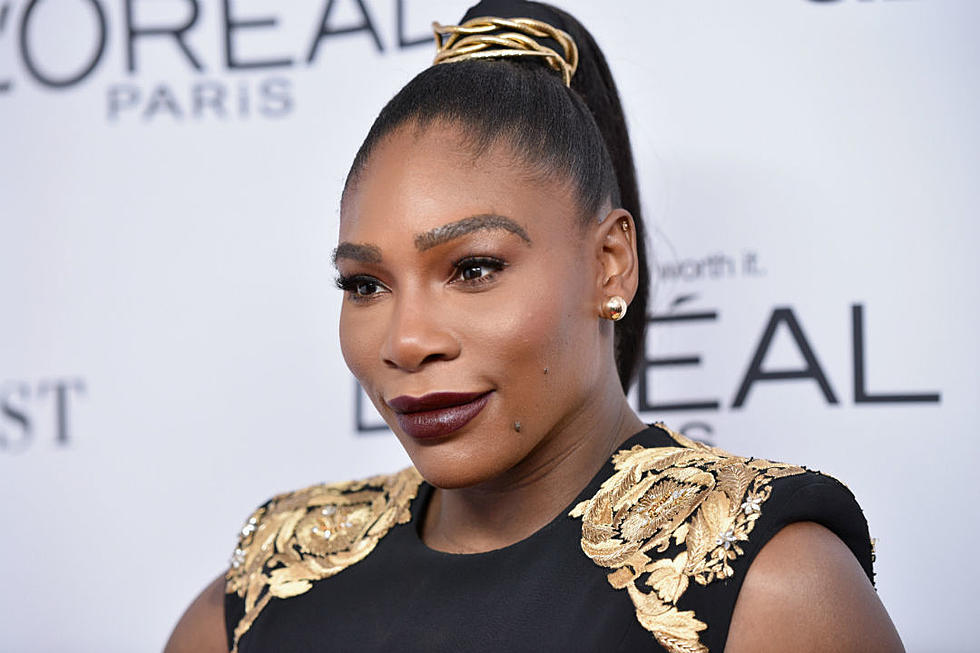 Serena Williams Surprises Group of Young Black Students With 'Black Panther' Screening
Bryan Bedder, Getty Images
Serena Williams gave a group of young black students — all members of San Fransisco's Black Girls CODE — the surprise of a lifetime when she invited them to a screening of the forthcoming Black Panther Thursday (February 15). But it was Williams, herself, who may have proved to be a hero above the rest.
"I thought maybe I could bring a real-life superhero to come watch it with you," Ohanian says before Williams reveals herself and the crowd goes wild.
"I'm glad you guys could make it out," Williams says. "Obviously this is a huge moment for us and for black people. We've never had a superhero movie so we're so excited and I feel like I've waited my whole life for this...I'm glad you guys came."
One student interjects "I love you, Serena!"
Black Girls CODE's mission is "To increase the number of women of color in the digital space by empowering girls of color ages 7 to 17 to become innovators in STEM fields, leaders in their communities, and builders of their own futures through exposure to computer science and technology," according to its website.
Officially released February 16, Black Panther currently holds a 98 percent approval rating on Rotten Tomatoes and stars Chadwick Boseman, Michael B. Jordan and Lupita Nyong'o.
Stars Who Remind Us of Superheroes: