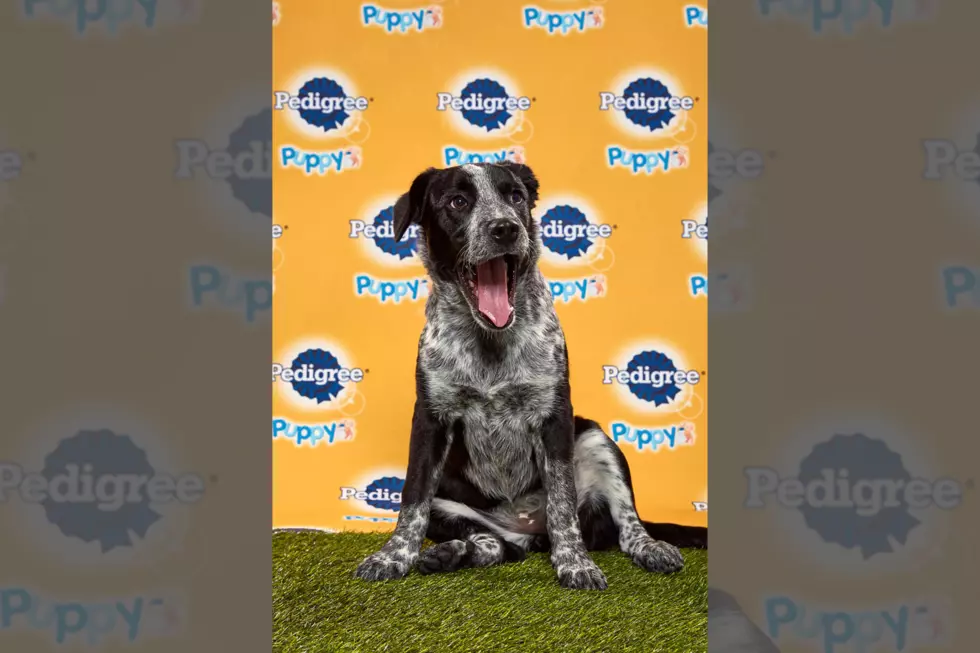 "Puppy Bowl" Will Feature Colorado Pup This Year
Photo courtesy of Animal Planet
As a football fan, I look forward to 'The Big Game' every year. I love any reason to eat a bunch of food watch funny television commercials and enjoy a good football game. As a fan of puppies, I also enjoy checking out the "Puppy Bowl" each year that is put on by the Animal Planet. This year will be extra special as one Colorado pup up for adoption will be featured on the Puppy Bowl.
KKTV was quick to get the details online but an Australian Cattle Dog mix puppy by the name of Aspen will be featured on the big day with millions of viewers that are sure to fall in love with her. Aspen will be the only pup from Colorado that is getting the honor of joining in on the Animal Planet's Puppy Bowl XVI.
Aspen was born on May 15, 2019, in New Mexico with seven siblings, and her mother dug a little space near a river and train tracks that they knew as their first home. When they were found they were all transferred to Rocky Mountain Puppy Rescue (in Boulder, Colorado) with their mother (Molly Mae) at just one week old.
Aspen's siblings have found their furever homes and she will be available for adoption after the Puppy Bowl on February 2nd. Although, since the Puppy Bowl started 100% of the puppies and kittens on the show have been adopted. Which is tremendous news!
If you want to see Aspen during the Puppy Bowl it will be at 1 p.m. on the Animal Planet television channel.
And if you're looking to add a new family member click here to see lots of adoptable family members available at Roice-Hurst Humane Society in Grand Junction.
Enter your number to get our free mobile app