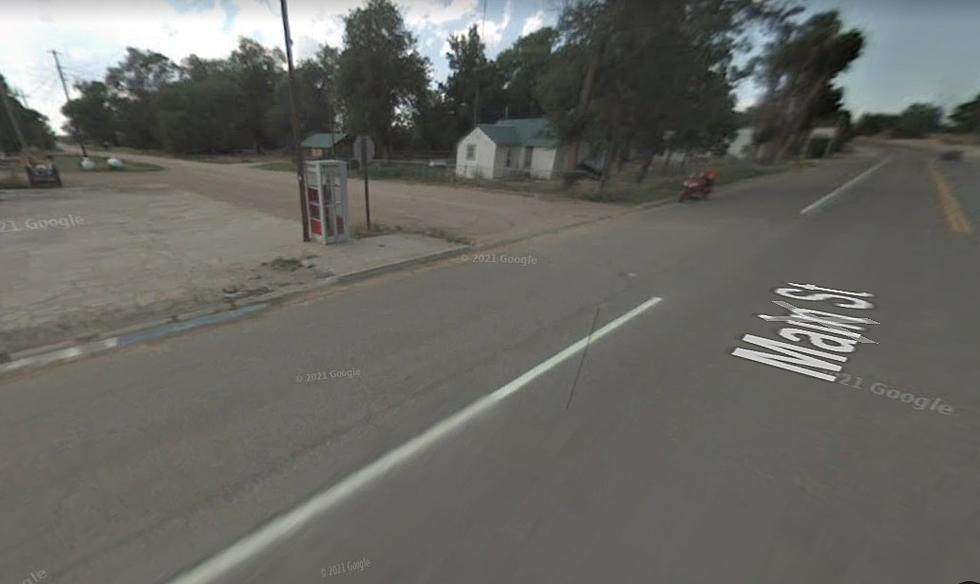 Somebody Steals A Phone Booth From A Tiny Eastern Colorado Town
Google Street View
A small eastern Colorado town is suddenly missing one of its main attractions - a phone booth.
Phone Booths and Dinosaurs
I wonder how many people have never actually been inside a phone booth? Most phone booths have gone the way of the dinosaur and it's rare to actually spot one. With the advent of cell phones, phone booths have pretty much lost their usefulness - but don't tell that to the tiny town of Cope, Colorado. They love their phone booth.
The Tiny Town of Cope, Colorado
Cope is a small town on the eastern plains of Colorado, about 27 miles north of Interstate 70. I'm pretty sure most Coloradans would never have a reason to pass through the town that officially has a population of 275 when you count the surrounding area, but only about 56 people who live in town. I'm definitely in the minority because I have been to Cope countless times over the years because my grandparents lived on a farm just outside of Cope where my dad and was born.
The Cope Phone Booth is Missing
There used to be a phone booth at a local gas station in Cope. When the station closed, the town kept the phone booth, but there was no need to keep it functional since everyone has cell phones. It became somewhat of a novelty and people traveling through town would stop and take pictures with the phone booth.
But, now, 9 News reports the phone booth turned up missing this summer, and the town wants it back. A report was filed with the Washington County Sheriff's Office, but so far, the missing phone booth hasn't turned up. Why anyone would steal a phone booth, nobody knows. Obviously, nobody local would take it, and it was likely a stranger or two just passing through who had the mistaken notion that taking the phone booth wouldn't be a big deal.
Where Is Cope's Phone Booth?
The phone booth is important to the town of Cope and they would sure like to get their centerpiece back. If a phone booth suddenly shows up in your neighbor's yard, you might want to ask some questions.
15 Best Small Towns in Colorado to Visit
Whether they might be
ski towns
,
old mining towns
, or towns known for their hot springs,
Colorado
has no shortage of great small towns. I've lived in four very different parts of Colorado in my 34 years on this planet, (Eagle, Pueblo,
Fort Collins
, and
Grand Junction
,) and have traveled all over the state.
According to The Crazy Tourist, these are the 15 best small towns to visit in Colorado.
The 25 Smallest Towns in Colorado Have Shockingly Low Populations
Which towns are the smallest in Colorado? Several towns scattered throughout the state are made up of only a few hundred people or less. Let's take a look at who gets the title of Smallest Town in Colorado.