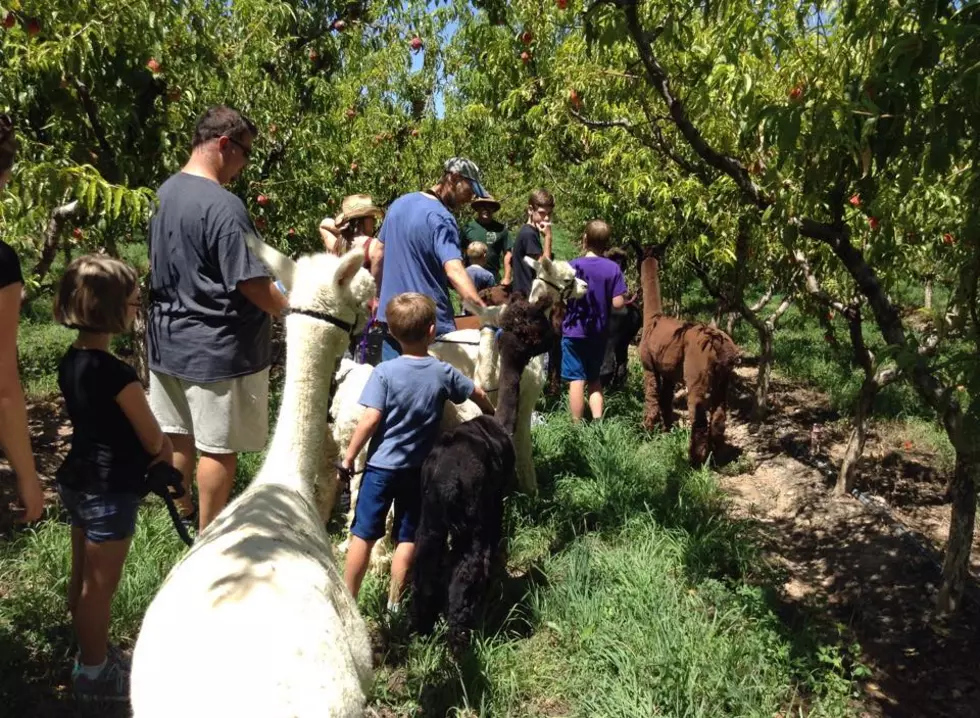 Pack Your Alpaca: Alpacas Are Hiking Buddies in Grand Junction
SunCrest Orchard Alpacas Facebook
The next time you go on a hike around Grand Junction, don't forget to pack your alpaca. Here's how to make an alpaca your next hiking buddy.
Usually, when you bring a buddy along on a hike it's a person or maybe a dog. Or you could bring a different kind of hiking buddy with you -- an alpaca.
SunCrest Orchard Alpacas in Palisade is home to 54 alpacas. They also do fiber processing too. You can go on a hike with an alpaca of your choosing -- after a little lesson in alpaca etiquette.
I think I'd feel pretty safe going on a hike with an alpaca by my side. Just look at the pictures above of their fuzzy little faces and long, luscious eyelashes. (I'd like to try the mascara these alpacas are using.) Alpacas look pretty adorable in pajamas, I bet they'd look adorable with little hiking booties on too.
Just imagine a little baby alpaca wearing little baby hiking boots -- cue the 'awwws.' Along with alpaca hikes, SunCrest Orchard Alpacas also has:
Alpacas
Alpaca plushies
Alpaca potholders, rugs, hats and more