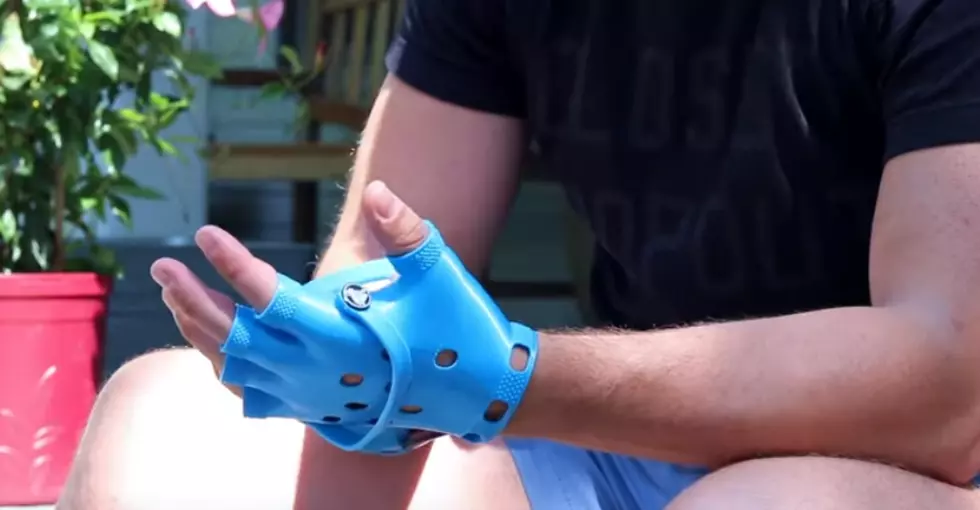 NOPE: Someone Made Crocs Into Gloves
Unnecessary Inventions via YouTube
Crocs: Not just ugly shoes for your feet, but ugly shoes for your hands, too. 
Over the years, Crocs has expanded with boots, sandals, platforms and even slippers, but that just wasn't enough for this world, or at least an inventor who is fascinated by shoes that are the 'epitome of a tourist dad.'
Unnecessary Inventor Matty Benedetto did the unthinkable, unforgivable and indeed very unnecessary invention and made Crocs gloves.