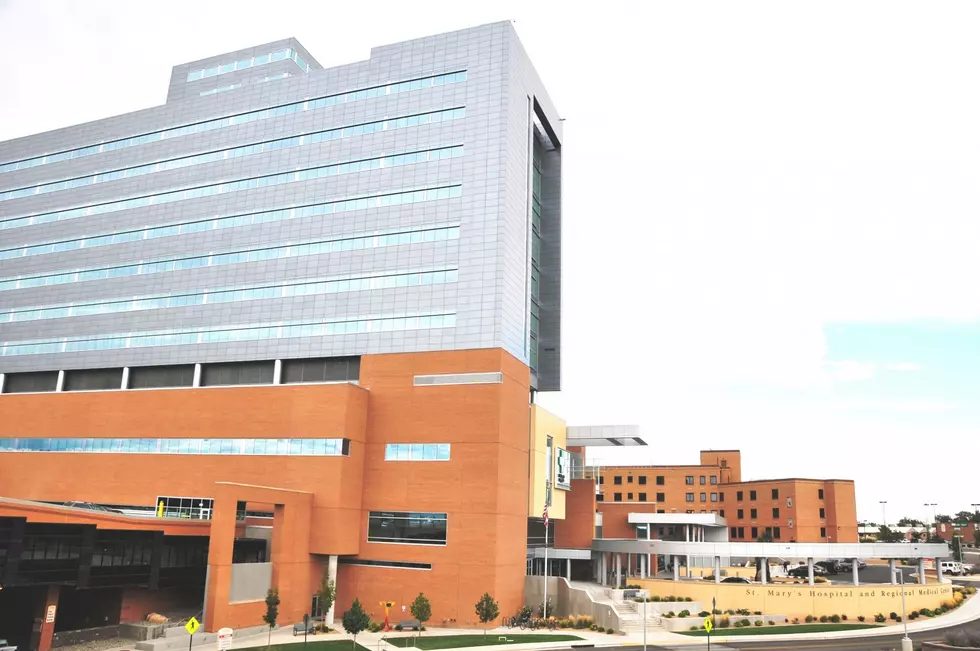 No Visitors Allowed at St. Mary's in Grand Junction Due to COVID
Townsquare Media
There is no doubt that 2020 has been a pain for all of us, but this second wave of the COVID-19 virus that is hitting us in Colorado is getting to be almost as bad as when this whole thing started back in March. We all know that Mesa County has taken us back to Safer at Home Level Orange which means we are in the second most strict restrictions when it comes to the pandemic.
And now we are finding out that local hospitals are becoming more strict with their policies too, just last night St. Mary's Hospital in Grand Junction announced they would be implementing a no-visitor policy that begins on Friday, November 13th.
The announcement came with more details describing how safety is the number one priority of the hospital and they have to take every precaution possible to keep all patients and staff as healthy as possible and limit any possible transmission of the COVID-19 virus.
While they understand that this creates a lot of difficulty for patients and loved ones who are trying to be supportive of their family, but this decision was made in the best interest of everyone involved including what's best for our community.
There will be very few exceptions such as a caregiver for a minor, patients unable to care for themselves, beginning or end of life, or patients undergoing certain surgeries.
This is not an easy decision but our medical works must stay safe, so I understand the thinking behind this decision. We will be sure to let you know when these restrictions have been lifted.
Enter your number to get our free mobile app
Five Rules for Driving in Grand Junction