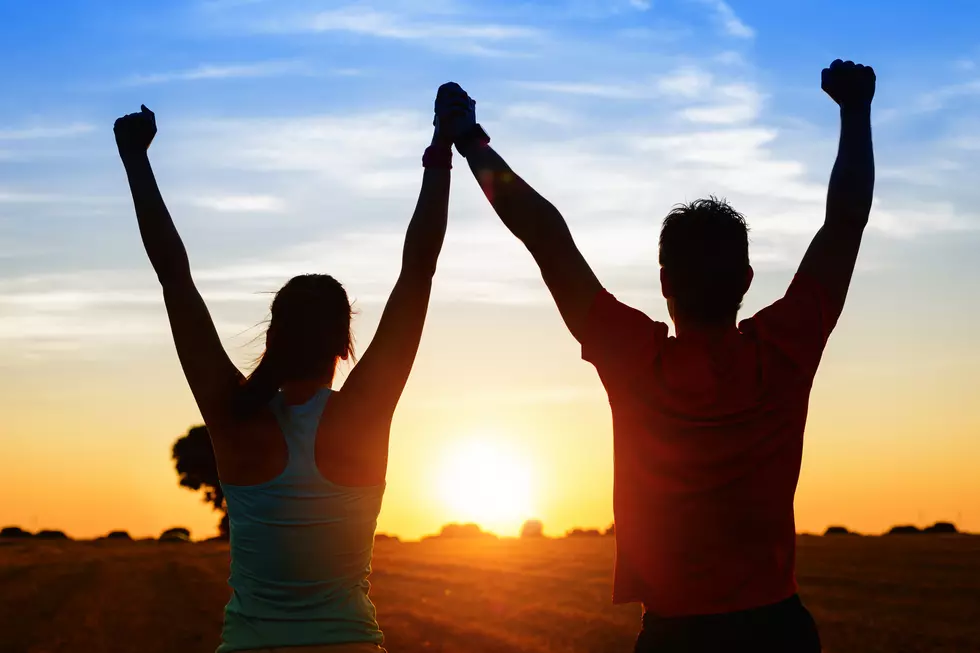 New Colorado Trend: Going Topless on Hikes
Getty Images
A new trend is sweeping social media for women hikers in Colorado: going topless.
You may have seen photos recently of one or more women, standing at the top of a mountain, with their bare backs facing the camera and their arms up in the air. This recent trend has become quite popular with women in Colorado, seen as a symbol of empowerment.
Essentially, the women hike to the top of a mountain, take off their shirts, bras, etc., and someone else takes a photo of the woman or women's bare backs, usually with their arms raised high in all of nature's glory.
It feels fun, exciting, and maybe a little risky to be naked in nature. When you have worked hard for your hike, or even if you haven't, it is fun to do something a little silly and liberating to celebrate.
You may remember the 'Free the Nipple' movement in recent years, which argued that it should be legal for both men and women to be topless. Now, in Colorado and six other states, it is legal for both men and women to be topless, with certain restrictions, as a landmark decision was made last September.
I think it's just one more way for women to unapologetically claim their space on the trails and in nature. So many of us, as women, spend our lives trying to do the right thing, trying to look a certain way, trying not to offend, trying to just be acceptable to society. Being in nature reminds us that, like the wildflowers and the trees, we're perfect just as we are.
Enter your number to get our free mobile app
Bigfoot Sightings in Western Colorado