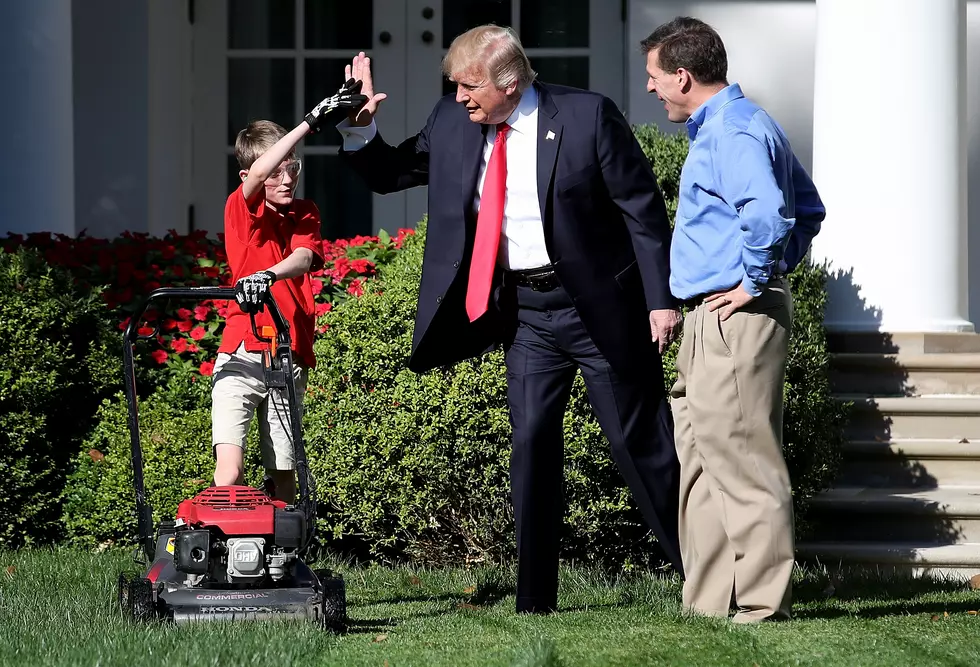 My Day In The Grand Valley With the President Of The United States
Getty Images
We don't get a lot of famous people here in the Valley. But that is okay because they are missing out.
Let's say The President of the United States decided that he wanted to make a stop here in Grand Junction, Colorado. Where would you send your President? What would you have him do?
Well, I decided to come up with a few things that the president could do while he visits and I will be the tour guide.
Our first stop on the Presidential trip of fun has to be something that involves going fast.
You may be asking yourselves why the speedway? What better to take the weight of the United States of your shoulders then getting in a go-kart that goes up to speeds of 80+ mph and racing your Secret Service. I know watching that it would be one heck of a time.
Now, our next stop on the P.T.O.F released the inner kid of the President. Your asking yourself how is that possible.
What better way is there to become a kid at heart again then so good Mini golf and some arcade action. No grown man not even the President could escape the amount of fun at Bananas Fun Park. The President is a champion at air hockey and accepts the invitation to all challengers.
It doesn't matter how much fun you're having even if you are with the President. Every person there was going to get hungry. so it was time to take them somewhere to eat.
We ended up at Kannah because I know the President likes beer and meat. So this was the best choice. Sat down ordered up some burgers and some beers and got right to where we were going to go next. All I can say is the President was ready to have some more fun.
After a couple hours and leaving full I decided that the next course of action had to be Karaoke.  So we headed out to the closest place to sing our hearts out.
We decided to come to Bailey's because the President wanted to go to a place where he could get his sing on but wouldn't be bothered by hecklers. The President surprisingly had a wonderful voice. His song of choice was My Heart Will Go On by Celine Dion. That man can sure rock a microphone.
To end the Presidential Trip of Fun the President wanted to get something sweet. I guess everybody has a sweet tooth, even the President.
We went to Graff Dairy because the President wanted something local and sweet. This place was both. He decided to get a banana split because it had everything he wanted in one. The best part of the night was the end when the President took to big of a bite and got brain freeze. You could feel the cold coming from him.
The Presidential Trip of Fun was a success. I hope the President had a wonderful time and I hope to do it again soon Mr. President.