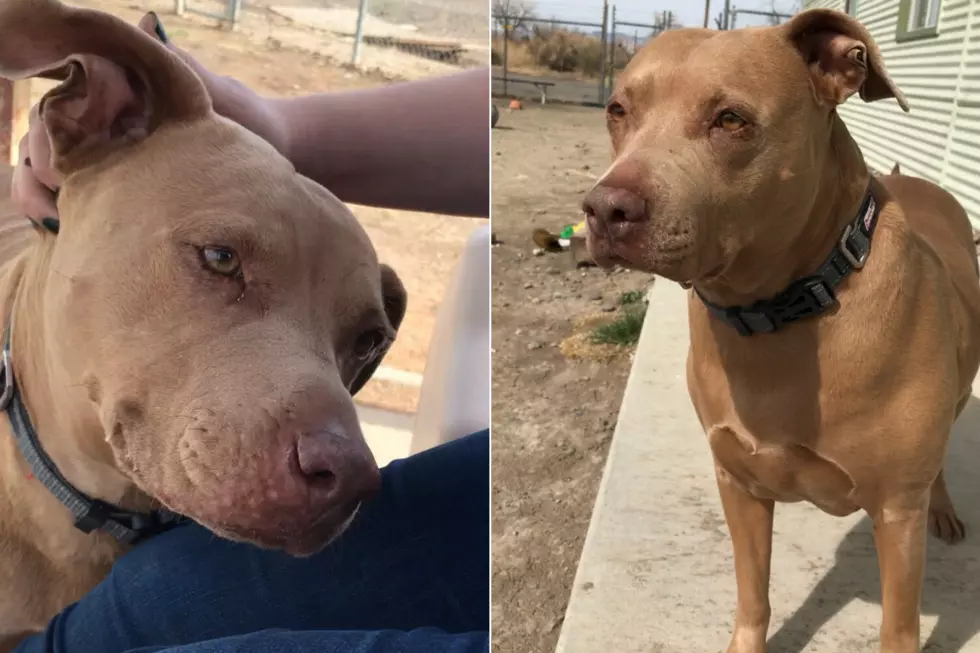 Mix 104.3 Pet of the Week: Zoe the Cuddle Buddy
Roice-Hurst Humane Society
The Mix 104.3 Pet of the Week is Zoe the 5-year-old pitbull mix, who's up for adoption now. Zoe loves to cuddle and is looking for her next cuddle buddy.
Zoe the pitbull is our Mix 104.3 Pet of the Week. She's currently up for adoption at Roice-Hurst Humane Society, where she's been living for the past three months.
Enter your number to get our free mobile app
The Mix 104.3 Pet of the Week is a 5-year-old spayed female pitbull mix. She's brown and is absolutely adorable. Zoe can be a little shy at first, but once she gets to know you, she will never leave your side.
Roice-Hurst Humane Society says Zoe is a big foodie who loves treats. She can be a little picky when it comes to food, and we don't blame her. Another thing Zoe loves is playing fetch. Once you throw a ball for her, it's game on.
Zoe is more of an only child type of dog, meaning it'd be best if she was the only pet in your house. She loves to cuddle and you could be her next cuddle buddy.
She has been at Roice-Hurst Humane Society for the past three weeks and is currently in foster care as of yesterday. Roice-Hurst is looking for more fosters for their shelter animals.
They told us their animals are experts on caring for humans during times of self-isolation and social distancing. You can find more information about having a foster pet take care of you here.