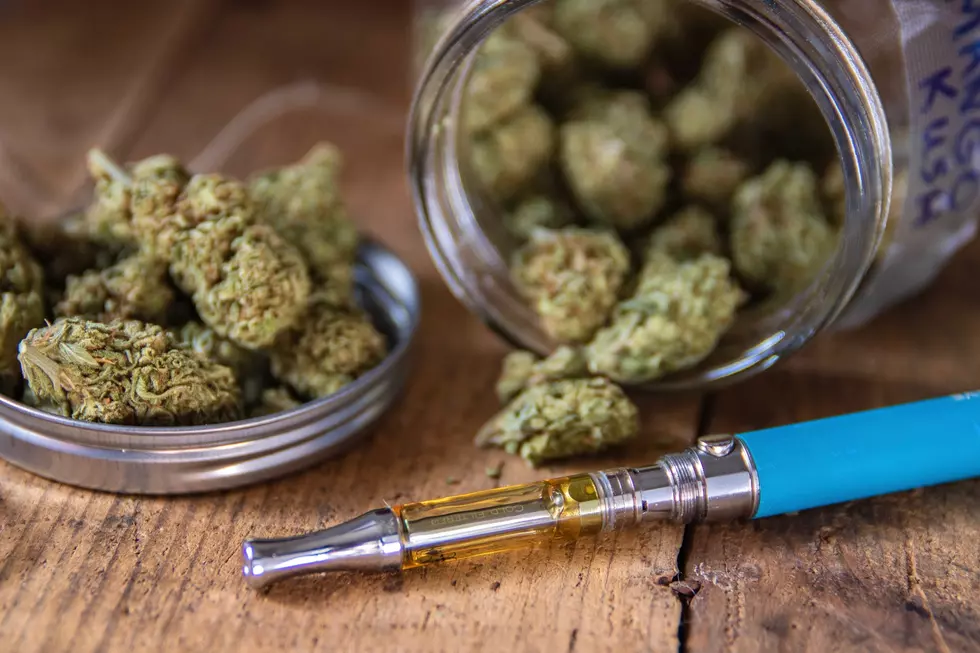 Marijuana Vending Machines are Now In Colorado
ThinkStock
The vending machine, called Anna, is making its debut at the Strawberry Fields dispensary in Pueblo, and will soon be arriving at a different dispensary, Starbuds in Aurora, Colorado.
The machines will be located inside the dispensary, so customers will still have to go through the process of checking in, showing their ID, and waiting their turn to make their purchase. However, the machines will eliminate the need to talk to the budtender, if in fact, the customer knows exactly what they want.
These new vending machines will dispense marijuana in what's known as 'flower,' which is basically the smokable marijuana bud, as well as edibles and vape oils. The founder of these machines, Matt Frost, was inspired by the long waits to purchase marijuana from dispensaries in his native Massachusetts. He had this to say about his new invention: 
There are experienced cannabis customers who don't necessarily need that one-on-one interaction with a budtender. They know what they want before they walk in, they're ready to go in and out. By doing this we're giving more time back to the people who do need hand-holding and want that education from a live person. With COVID-19 and social distancing and contactless, definitely we have an appeal there, as well.
Frost is also planning on implementing his Anna vending machines in non-dispensary locations to dispense CBD products, which are legal to sell in places like convenience stores.
Enter your number to get our free mobile app
13 Things You Should Never Say to Someone From Western Colorado