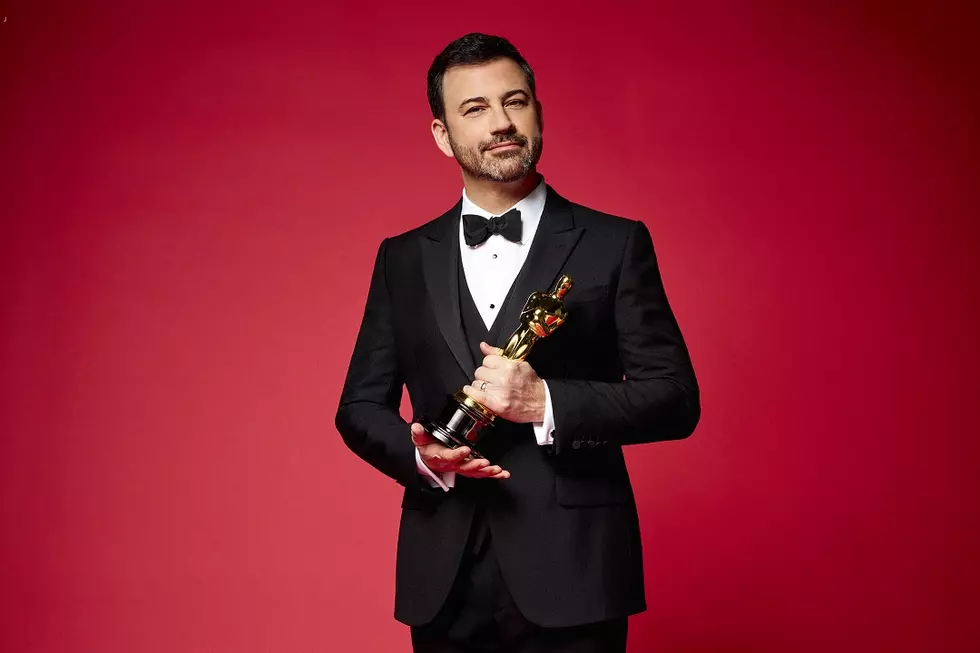 Jimmy Kimmel Will Be Back to Host the 90th Oscars Ceremony
ABC via Getty Images
Jimmy Kimmel did a fine job hosting the Oscars this year. He played it relatively safe in his opening monologue and throughout the evening, despite a few political jabs. ABC loved Kimmel's hosting so much that they've even decided to bring him back for a second year.
At the ABC Upfronts this morning, the network announced Kimmel will return to emcee the 90th Academy Awards next year. It's worth noting that the network hasn't asked a host to return for a second year in a long time. Kimmel will be the second consecutive Oscars host since Billy Crystal finished his four-year hosting run in 1993. This year's producers, Michael De Luca and Jennifer Todd, will also return to produce next year.
Despite the totally insane Best Picture snafu this year (and when the show accidentally declared a very alive person dead) ABC has total faith in their producing team and host. And in all fairness, Kimmel did as good a job handling the insane situation as anyone could have, lightly joking with a very nervous Warren Beatty when the host joined the pandemonium on stage. His banter during the show was light and comedic (minus the multiple times he made fun of people of color's names). But still, it's such a safe choice to ask the milquetoast Kimmel back that I can't help but feel disappointed.
Do we really need another white, male, straight host? Was Moonlight's historic Best Picture win enough to satisfy the Academy's diversity quota? In a statement to Deadline, ABC Entertainment President Channing Dungey said in reference to Kimmel, the network "can't imagine anyone else hosting the Oscars." Is their imagination that limited that they couldn't imagine a woman or a person of color? How about a Muslim-American actor? Maybe a queer person, or – god forbid – a queer person of color! I sure as heck know I'd watch an Oscars ceremony hosted by Jessica Williams, John Cho or Laverne Cox. Or heck, just let Meryl Streep run the whole show. ABC, you know you'd get three full hours of memes out of that. Oscars 2019, make it happen.
The 90th Academy Awards will air on ABC on March 4, 2018, a week after the show usually takes place. Maybe Kimmel will finally get to do that Matt Damon bit that got axed by the La La Land/Moonlight debacle.