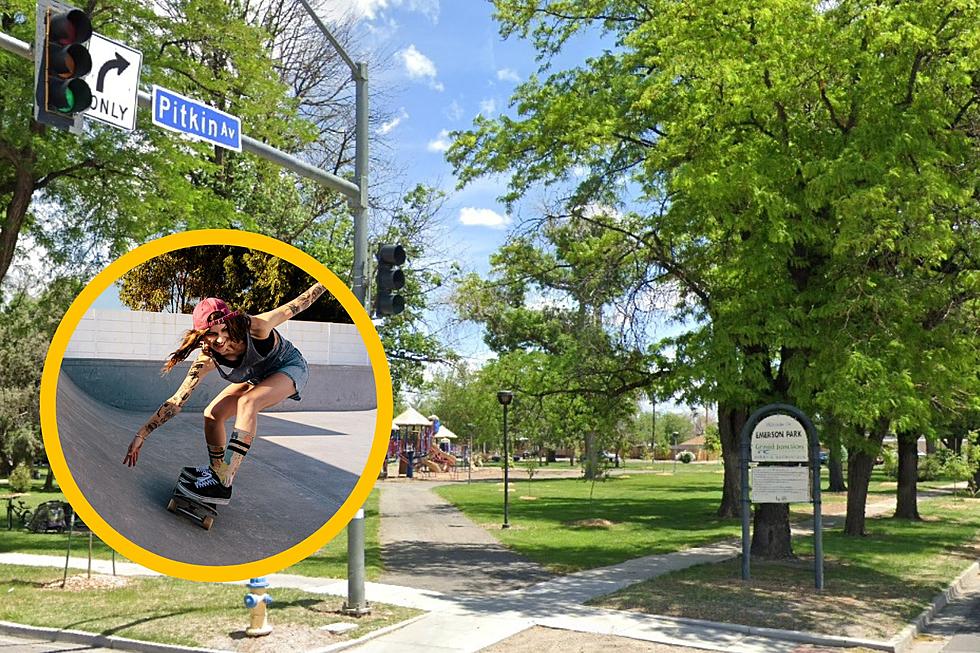 Grand Junction Colorado Making Plans For New Skate Park
Google Street View/Canva
The City of Grand Junction is making plans to add another skate park to the local landscape.
Skate/Wheel Park Coming to Emerson Park
A new skate park at Emerson Park was outlined in the 2021 Parks, Recreation, and Open Space Master Plan and it looks like the city is moving forward with the project. According to the city website, a virtual kick-off community meeting is happening on May 9 to gather input from local residents.
If you aren't completely familiar with Grand Junction's parks, Emerson Park sits on a block between Ute and Pitkin and is bordered by 9th and 10th Streets. With a nice playground for kids, the park sits four blocks from the popular hang-out spot, Whitman Park.
The city will be collaborating with Team Pain Skate Parks, a national design-build firm that has designed and constructed 26 concrete skate park facilities in Colorado and more than 350 skate structures and parks worldwide. I have a feeling it's going to be pretty cool.
Where To Find Skate Parks In the Grand Valley
Currently, local skaters have several options when it comes to skate parks in the Grand Valley.
Eagle Rim Skate Park
West Lake Skate Park
Las Colonias Semi-Mobile Skate Park
Longs Memorial Skate Park
Fruita Raptor Skate Park
Palisade Memorial Park Skate Park
New Recreation Center Will Take Some Time
Meanwhile, the city of Grand Junction is moving forward with the voter-approved community recreation center, although it's going to be a long process. The design of the project is expected to take about 12 months with another 18 months for construction. The city hopes to have the new rec center open and operational by the fourth quarter of 2025, so it's definitely going to be a while.
8 Must-Follow Rules At Grand Junction City Parks
Not too long ago, the Grand Junction City Council recently approved some changes at city parks and crews worked diligently to update all the signs to reflect some updated rules. To save you a trip to your nearest Grand Junction park to see what the signs say, I've got the list of rules right here for you to enjoy and to tuck away in your brain for future use.
Grand Junction Parks You Need to Visit This Summer
Some are large, some are quite small, but they all provide a getaway from the hustle and bustle of our everyday lives.
Hopefully, you can visit one or more of these parks in the months ahead, and maybe even discover a favorite new Grand Junction destination.