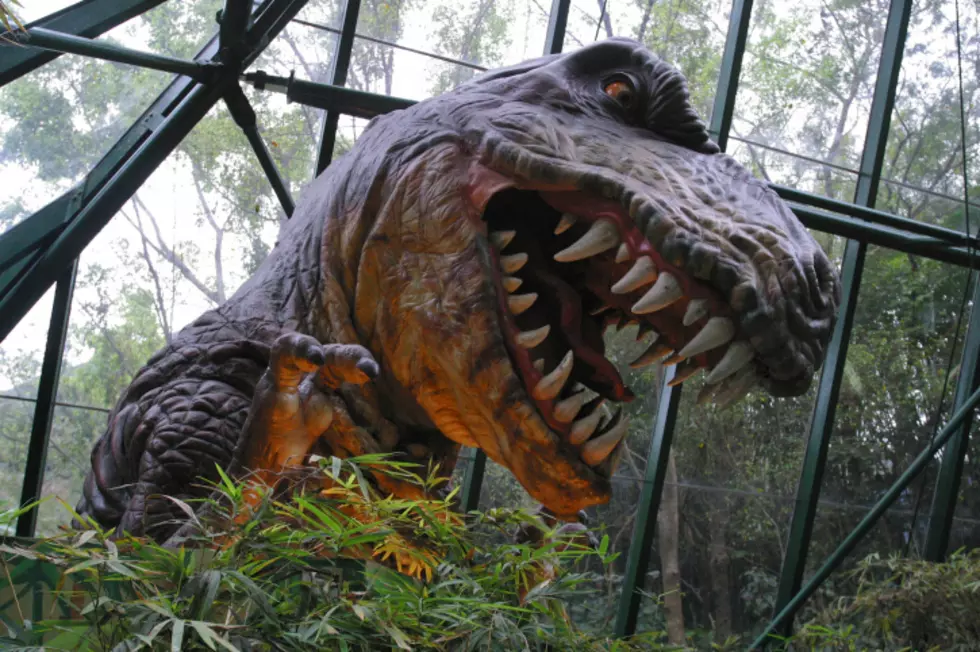 How to Score Tickets to Jurassic Empire in Grand Junction
Getty Images/Ingram Publishing
Here's how to score tickets to Jurassic Empire in Grand Junction, courtesy of Mix 104.3.
We've got plans for you and your family this weekend and the best part is, your plans are free fifty free. Jurassic Empire is coming to the Mesa Mall (where Herberger's used to be) this Saturday and Sunday. The event is from 10 a.m. until 9 p.m. on Saturday and 10 a.m. until 7 p.m. on Sunday.
Enter your number to get our free mobile app
Jurassic Empire has all kinds of exciting things like over 40 ultra-realistic animatronic dinosaurs, a Dinosaur band, a Dino Bounce area, and a fossil dig. You and your kids can get your face painted, play basketball and dart games and take a virtual reality ride with the dinosaurs too.
Jurassic Empire is an indoor event and it's a great way to have fun and learn about dinosaurs all at the same time. If you want to score free Jurassic Empire tickets, here's how you do it.
Listen for the Dinosaur Sounder
Just listen up for the dinosaur sounder every weekday around noon this week (you won't be able to miss this sounder considering it sounds like a dinosaur) and once you hear it, call in to win your Jurassic Empire tickets.
We're also sending push notifications on the free Mix 104.3 app that will tell you exactly when to call in and win. All you have to do when you get the notification on the Mix 104.3 app is tap and win. (Once you tap it automatically starts calling the Mix 104.3 studio.)