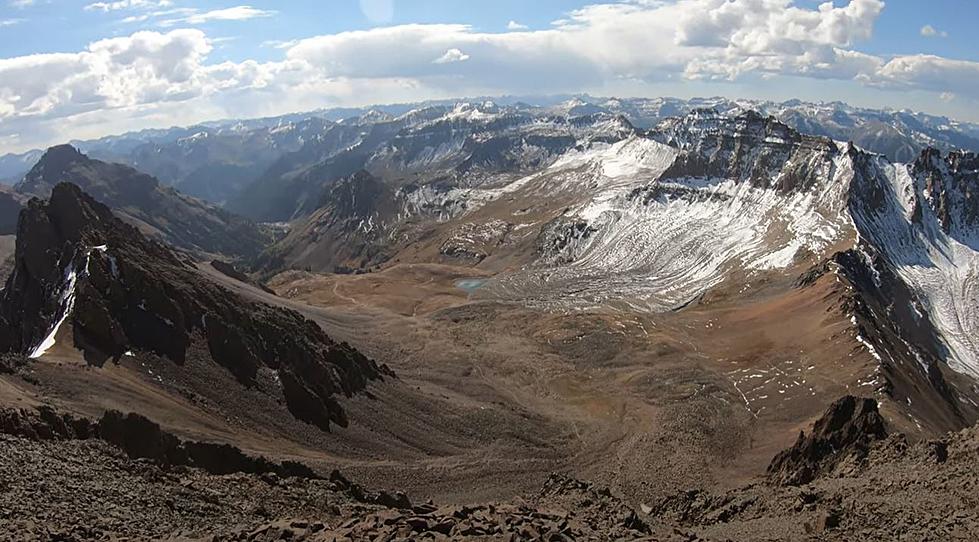 Hiker Dies After Fall on Colorado's Mount Sneffels
YouTube/ The Virtual sherpa
I have yet to scale one of these famous 14ers of Colorado but this one is definitely on my list but after this tragic incident, I may put it on the back burner for a bit.
According to Ouray News, rescue crews reached and rescued a climber who died while descending Mt Sneffels over Fourth of July weekend.
The man was climbing by himself and had summited the 14,158-foot peak early Friday afternoon, he signed his name in the summit record and was descending when he fell roughly 1,000 feet, according to Ouray Mountain Rescue Capt. Ruth Stewart.
Rescue climbers began their search Friday evening to no avail but returned early Saturday morning where they spotted the body around 7:00 a.m.
As an avid hiker myself, it's always so sad to hear about someone losing their lives on a mountain but it's also a reminder that not only are these mountains stunning and beautiful but they can be extremely dangerous. Here's a look at what this particular hike looks like...
This gentleman was hiking alone and made sure he let his loved ones know exactly where he was going and that certainly helped rescue efforts otherwise, the body may have never been found.
The body was actually spotted in an area called "No Man's Land" which is not visible from any area of the hiking trail.
Apparently, Stewart was an experienced climber and had summited around half of Colorado's 58 14ers which if you're not familiar is a mountain that is over 14,000 feet.
Whenever you're heading outdoors or whenever, whether it's a backcountry hiking trip, a big summit, or a stroll through the woods, always let someone know where you are heading and if possible an approximate time of when you should return.
The 6 Most Difficult 14ers In Colorado
6 'Easiest' 14ers To Hike in Colorado