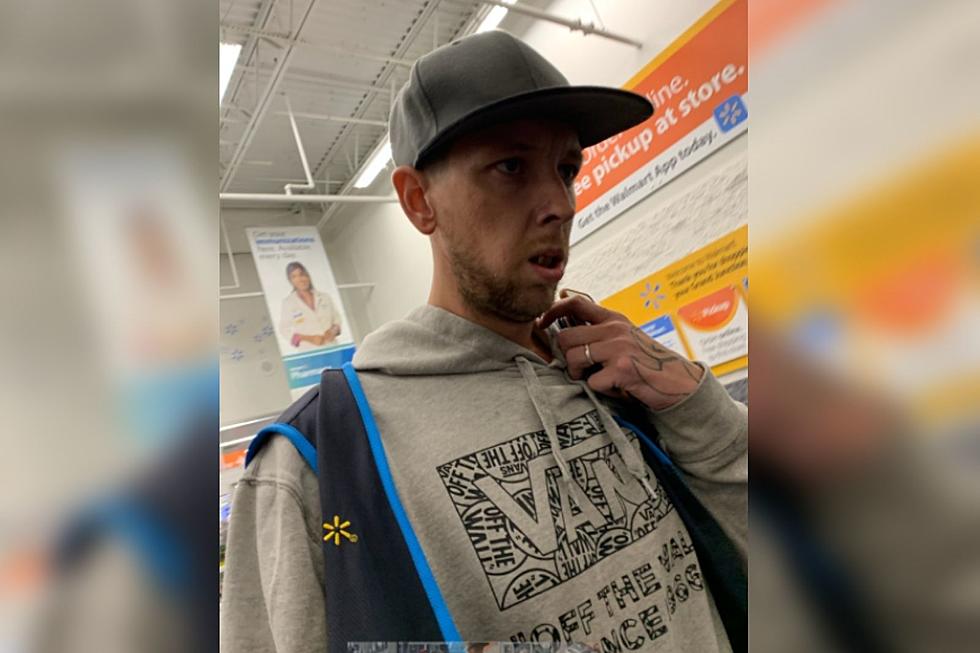 Grand Junction Thief Impersonates Walmart Employee To Commit Crime
Crime Stoppers or Mesa County via Facebook
It never ceases to amaze me how low some people in Grand Junction will go.
I am a person who believes that most people are decent human beings who are honest, and kind. However, the reality is, there are a lot of people in the world who don't care about anyone but themselves and they will lie, steal, and deceive just to benefit themselves and without any regard toward who they might be hurting.
With that in mind, we turn our attention to the Crime Stoppers of Mesa County Crime of the Week that took place recently at both Grand Junction Walmarts. The estimated property loss was estimated to be around $700.
Here's What Went Down
Chances are at this moment you're thinking this is a case of shoplifting, but that isn't what happened. In this case, a guy is seen on surveillance videos putting on a Walmart vest and going into the employee break room. At this point, he proceeds to steal stuff out of the employee lockers including a small, square-style backpack with a red zipper, a black wallet containing cash and credit cards, and other personal belongings.
The suspect looks to be in his 20s with facial hair and was accompanied by a female with blonde hair, believed to be in her mid to late 30s. Take a look at this guy's left hand and notice the distinct tattoo.
The couple left the scene in a silver, late model mini-van with the spoils of their caper.
Do These People Look Familiar?
We're asking you to take a look at the photos in this post to see if you recognize either one of these individuals. If you can provide information that leads to an arrest you could earn up to a $1000 reward.
Submit A Tip
If you have a tip, contact Crime Stoppers at 970-241-7867 or download the P3tips app on your smartphone. There is also information about submitting a tip on the Crime Stoppers website.
Here are 50 of your favorite retail chains that no longer exist.