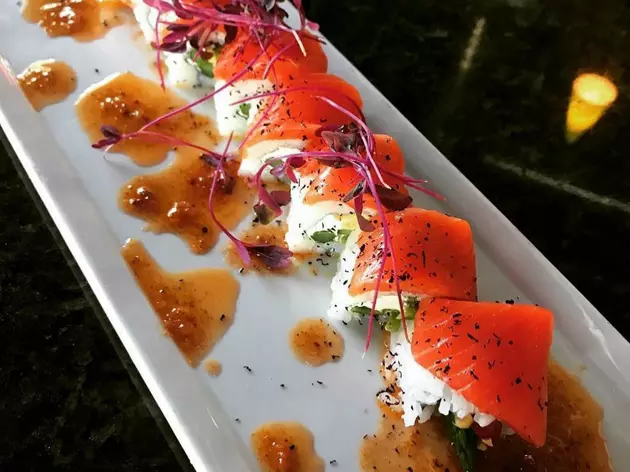 Grand Junction Spotlight: No Coast Sushi Is Way More Than Sushi
No Coast Sushi via Facebook
The Grand Junction Spotlight is on a restaurant I drive by all the time, No Coast Sushi. No Coast Sushi makes all kinds of sushi, soups, salads, and desserts.
No Coast Sushi in Grand Junction is located off of 1st and North at 1119 N 1st Street Suite A. They're no strangers to the area, they've n Grand Junction for the past 11 years.
Lisa Bondurant, the owner of No Coast, came in and told me that:
We love sharing our food with the people in town and let them know what we have to offer because it is very different than any place around.
No Coast does all kinds of food deserts, to salads, soups, sushi and they make their own veggie noodles. When I asked Lisa what sets them apart this is what she said:
We fly in fish fresh three of four days a week, we make our own sauces and we handmake everything.
One of the samples they brought in for us was their K.A. rolls which have eel, avocado, cream cheese, sriracha, and crab, rolled & tempura fried and topped with eel sauce. Their homemade eel sauce was delicious and so was the rest of the sushi roll.
No Coast Sushi says being involved in the community is one of their main focuses. They've been around for 11 years because of the community's support so they believe in supporting our community.
They do various things such as giveback events, where they give them 20% of their sales. They also work with the Rahab Center, which helps women and children get off the street and on their own feet.
No Coast Sushi's involvement in the community is part of the reason I asked them to come in. That, plus their amazing food.