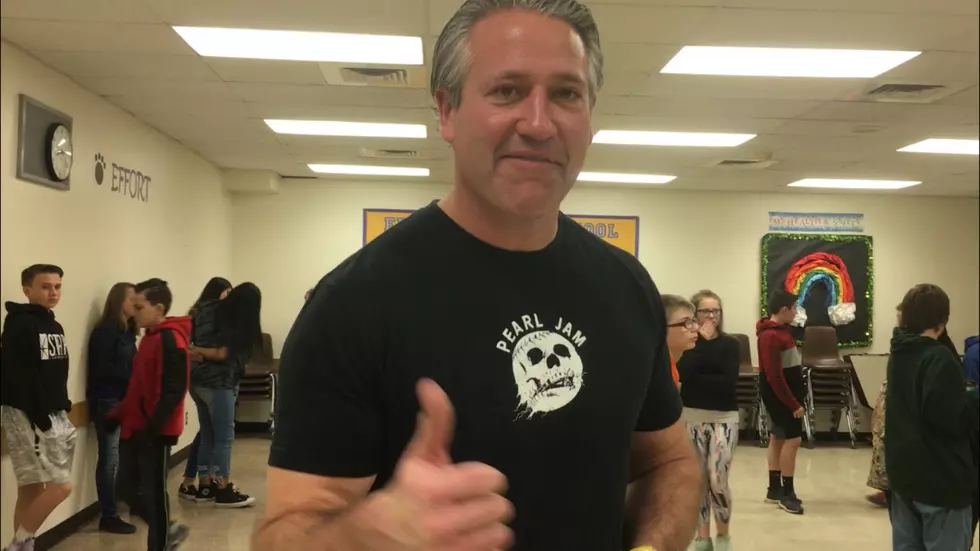 Fruita Middle School Celebrates Music in Our Schools Month
Mix 104.3 Instagram
Fruita Middle School was wearing all kinds of band t-shirts this morning. There was a Selena shirt, a Blink-182 shirt, a Queen shirt, a Pearl Jam shirt and more.
While we were there for Career Day today I said 'hey nice shirt' to someone with a Pearl Jam shirt. Turns out that someone was the Principal of Fruita Middle School.
The reason why he was wearing a Pearl Jam shirt is because of Music in Our Schools month this month. He says Fruita Middle School encourages all students and staff to wear their favorite music affiliated shirt to celebrate music in our schools and bring some notoriety to it.
Fruita Middle School's Principal also says that they also play music on Friday too. They play a different song during passing periods.
It was nice to hear music playing while we were there because obviously, we love music. Music has a way of taking you places and changing your mood, and I'm happy to see Fruita Middle School celebrating it.