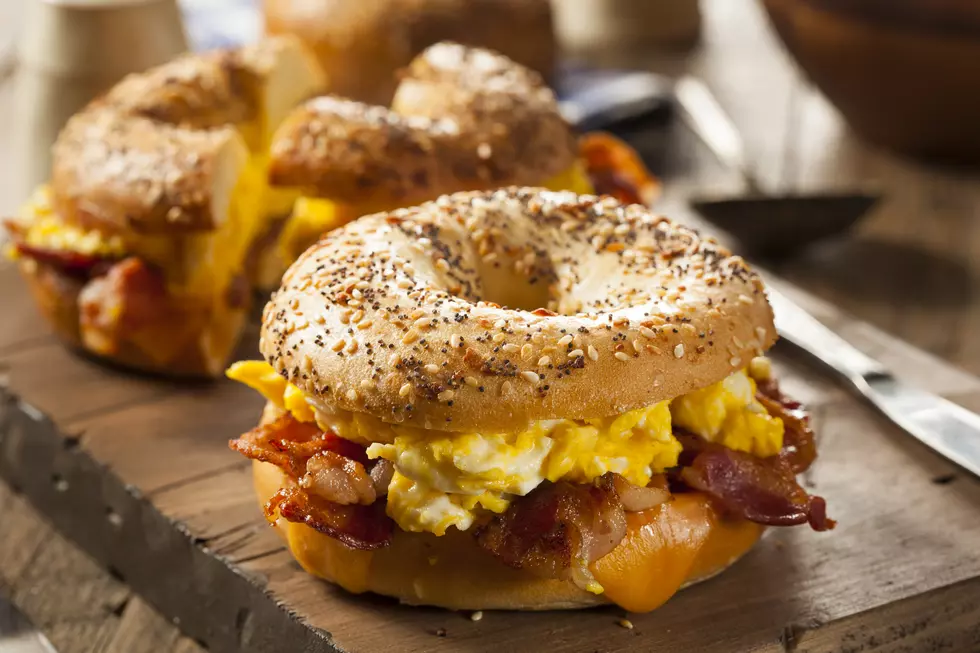 Five Breakfast Places Within 2 Hours Of Grand Junction
ThinkStock
Breakfast is said to be the most important meal of the day. That is the truest statement I have ever heard. I just don't feel right the whole day if I don't have my breakfast.
Instead of just eating breakfast in town, why not take a little road trip for a nice breakfast. I picked out a few amazing places within two hours of Grand Junction where you can have a fantastic breakfast.
Do you like large portions of food that also tastes amazing? The Stockyards Restaurant is the place to go. Grab a nice juicy ham with some eggs and hash browns loading right onto your plate. If you don't finish it that is ok just bring it on home and eat it later. It is still gonna taste just as good.
Locally made while using locally grown products while having amazing attitudes, this place is fantastic. My wife and I had breakfast here for our anniversary and the did not disappoint. Hands down some of the best biscuits and gravy I have ever eaten. Everything that they touch is cooked to perfection and to me that is what makes the perfect breakfast.
One of the best breakfast items in the breakfast kingdom has to be eggs benedict. It took me awhile to finally try it but once I did I was hooked. Having recently opened I haven't had the pleasure of eating here yet. A couple of my friends went last weekend and they said that it was the best breakfast that they have ever had. Looks like the family and I will be taking a breakfast trip here real soon.
When it comes to breakfast having a mound of food on my plate is perfection. That is exactly what you get from Shommy's. My suggestion is getting the steak and eggs. If you live in Colorado you must have steak and egg for breakfast. It makes you a full Coloradoan once you do. Trust me, you will be enjoying it too much to have time to talk to anybody.
Do you want a place where you can just relax and eat your breakfast? Cedaredge Creekside Cafe will do that for you. If you get the breakfast burrito it will be loaded up with goodness. Stuff that puppy with as much food as you want and drown it in country gravy or green chili. This burrito makes your eyes feel bigger then your stomach. But when it comes to breakfast there isn't anything better.
It is time to wake up and go out and have some breakfast. If you have any favorite places you like to go within two hours of Grand Junction, we would love to hear about them!